Regular price
$14.99 USD
Sale price
$5.00 USD
Unit price
per
Sale
Sold out
Crafted from high-quality white porcelain, this square-shaped trinket box boasts a unique and eye-catching design. At its center lies a cheerful sun motif, complete with a smiling face and rays of sunshine radiating outward. This uplifting design is complemented by the box's hinged construction, allowing for easy opening and closing.
The surface of the box is adorned with intricate raised relief, providing texture and depth to the sun's rays. Delicately detailed, this pattern adds to the overall aesthetic of the piece.
This trinket box is ideal for storing small treasures such as jewelry or keepsakes, and its compact size makes it a versatile addition to any home decor. Its elegant design ensures that it will bring sophistication and refinement to any space.
All in all, this white porcelain trinket box is both beautiful and practical, a true work of art that will be appreciated by those who value exceptional craftsmanship and exquisite design.
3.25"x3.25"x1.75" 7.5 oz
Customers might purchase this trinket box for a variety of events or occasions, such as:
Gift-giving occasions: The trinket box's elegant design and high-quality craftsmanship make it a great gift for special occasions like weddings, birthdays, or anniversaries. It could be given as a gift on its own or used to present other small gifts such as jewelry or keepsakes.

Home decor: The trinket box's compact size and beautiful design make it a great addition to any home decor. It could be used to add a touch of sophistication to a living room, bedroom, or bathroom.

Special occasions: The trinket box's cheerful sun design could make it a fitting decoration for special occasions such as baby showers, garden parties, or summer gatherings.

Personal use: Customers might also purchase this trinket box for personal use as a way to store and organize small items such as jewelry, hair accessories, or other trinkets.
Overall, the versatility of this trinket box makes it suitable for a wide range of events and occasions, whether as a gift, a decorative piece, or a personal item.
Share
View full details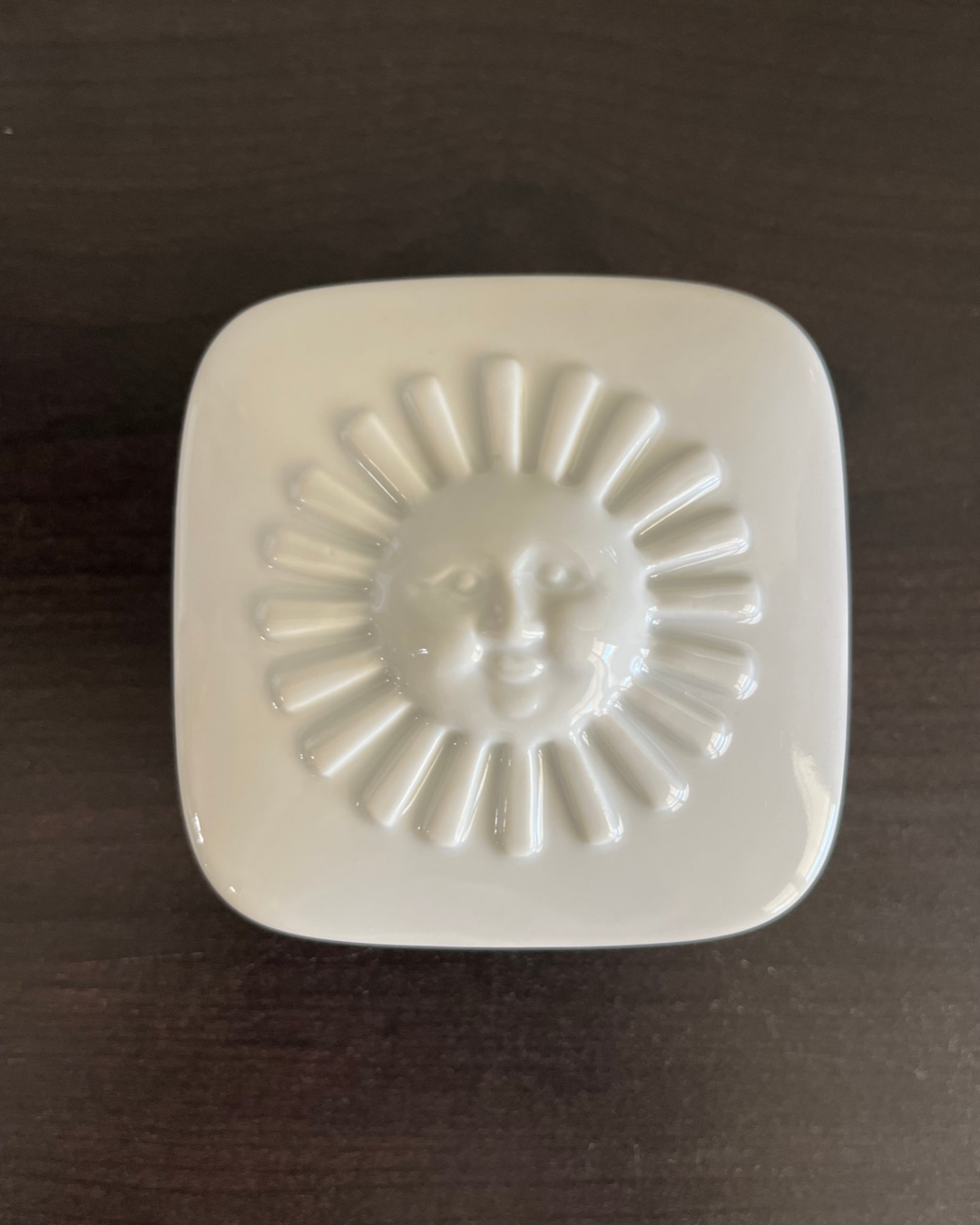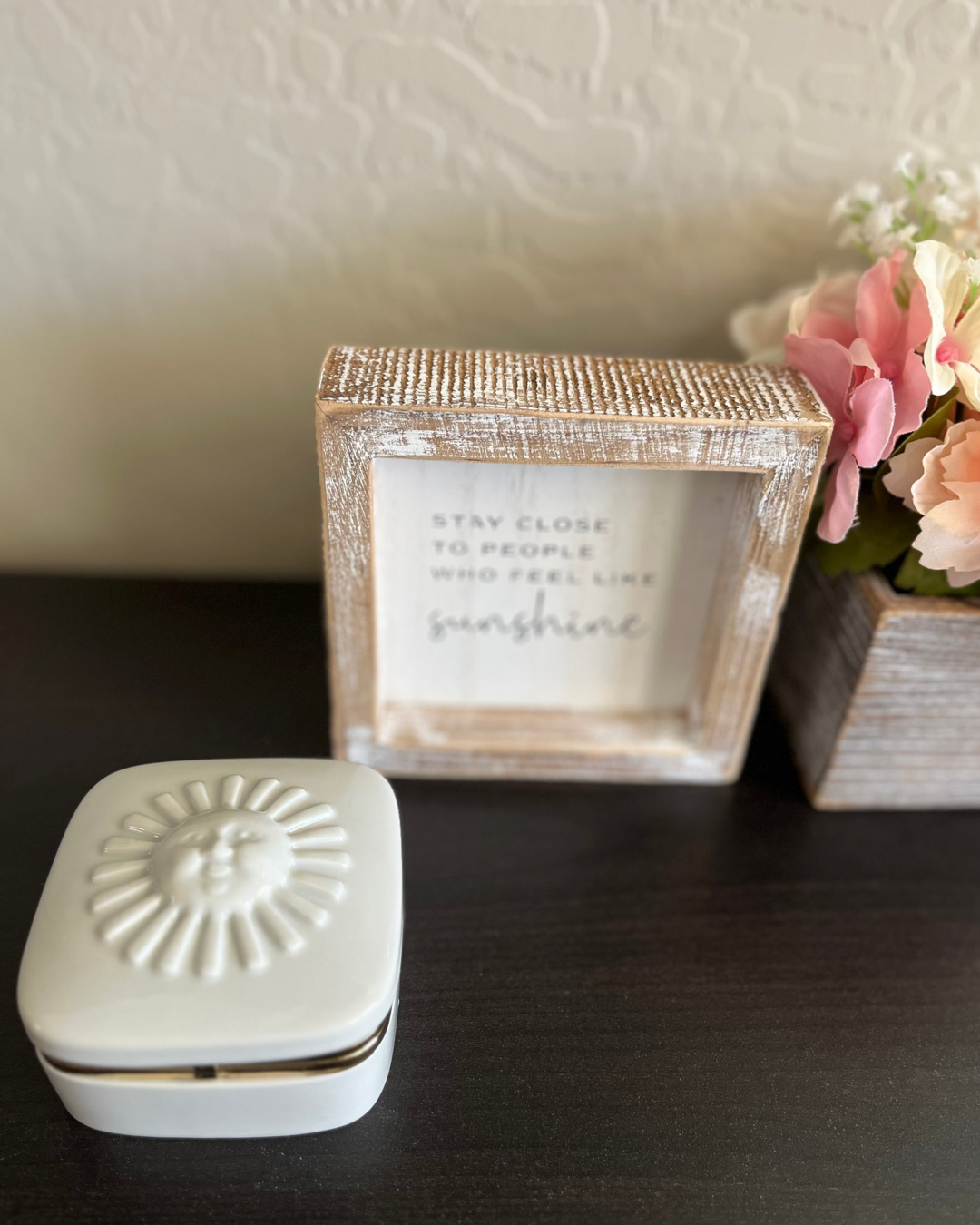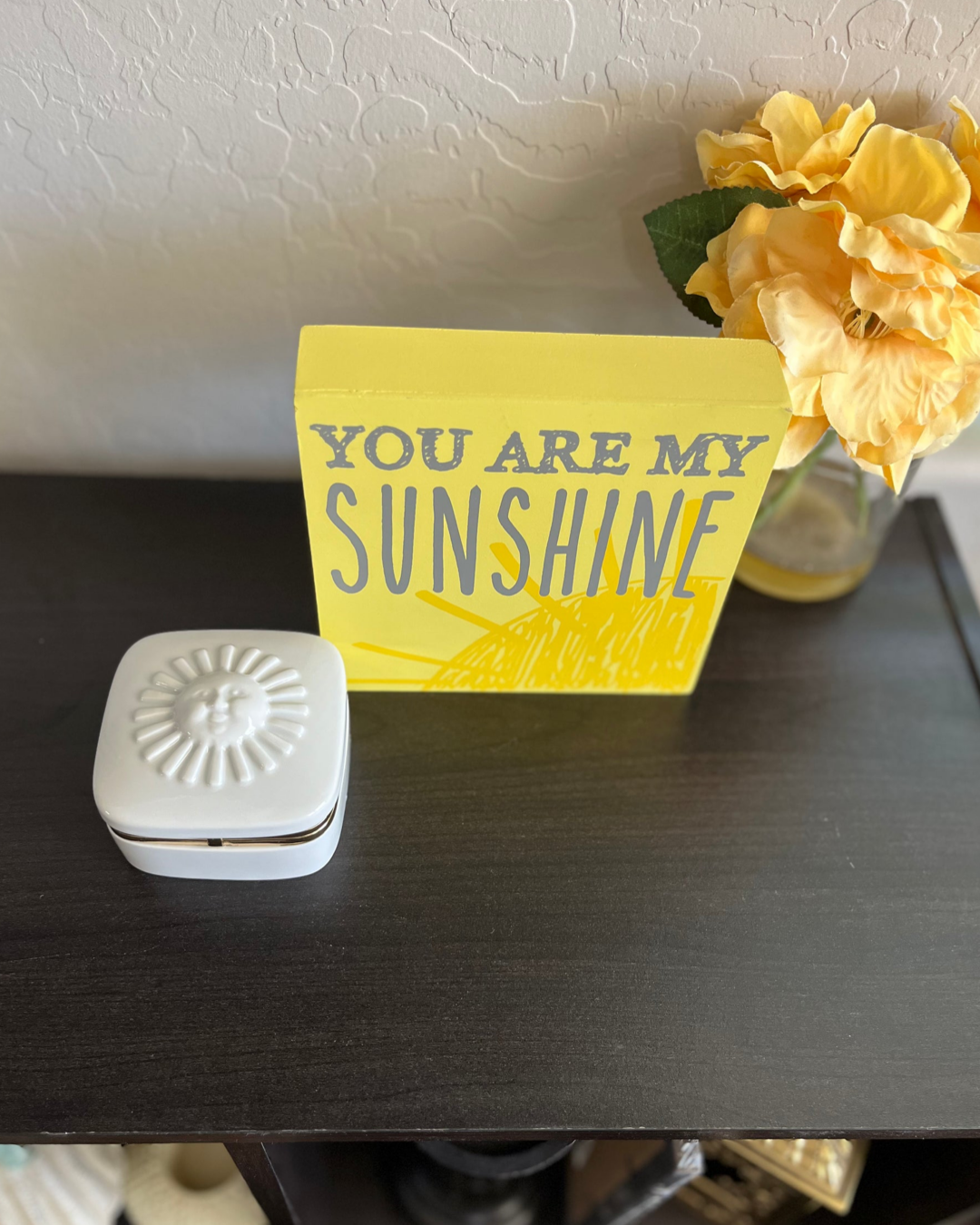 Welcome to our general products page, a collection of second-hand gems, handcrafted wonders, and vintage finds. Explore and uncover the perfect piece that resonates with your style and values. Enjoy your journey through creativity, sustainability, and unique craftsmanship. Happy exploring! 🌟🛍🌻