Regular price
Sale price
$10.00 USD
Unit price
per
Sale
Sold out
Travel in Style with the Vintage Rose Suitcase!
Size: 10x7x3.2"
Get ready to embark on a whimsical journey with our Floral Paperboard Suitcase, a delightful blend of vintage charm and blooming beauty! Designed by Sass & Belle, this medium-sized suitcase is perfect for adding a touch of nostalgia to your storage solutions.
On the outside, the suitcase is adorned with enchanting vintage rose prints, capturing the essence of a bygone era. The soft hues and delicate details transport you to a time of elegance and grace. It's like carrying a bouquet of roses wherever you go!
But wait until you open the suitcase and discover its secret: a grey rose-patterned interior! The contrasting colors create a stunning visual effect, making every peek inside a delightful surprise. It's like stepping into a secret garden hidden within your storage space.
Crafted with attention to detail, this suitcase is sewn together for durability and features a secure latch and a sturdy leather handle. It's not just a practical storage solution; it's also a stylish statement piece that adds flair to any room.
With its medium size of 10x7x3.2 inches, this suitcase provides ample storage space for your treasures, trinkets, or small keepsakes. Organize your jewelry collection, store craft supplies, or create a charming display with your favorite mementos. The possibilities are endless!
So, whether you're a travel enthusiast looking for a decorative storage solution or simply a lover of vintage-inspired decor, the Vintage Rose Suitcase is a must-have addition to your collection. Let it transport you to a world of timeless beauty and enchantment.
Note: The suitcase does not include a ticket to Paris, but it sure carries the spirit of romantic adventures!
Share
View full details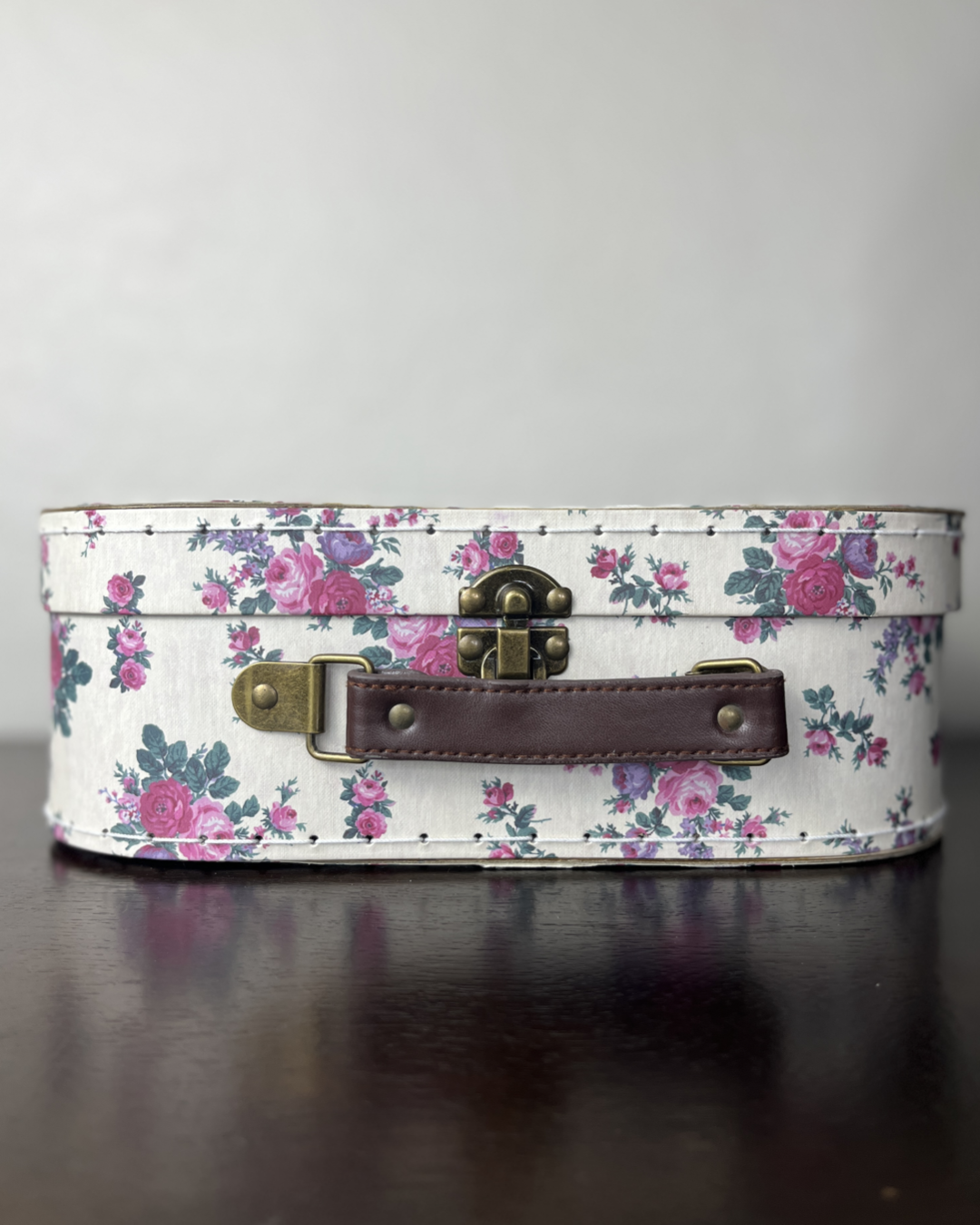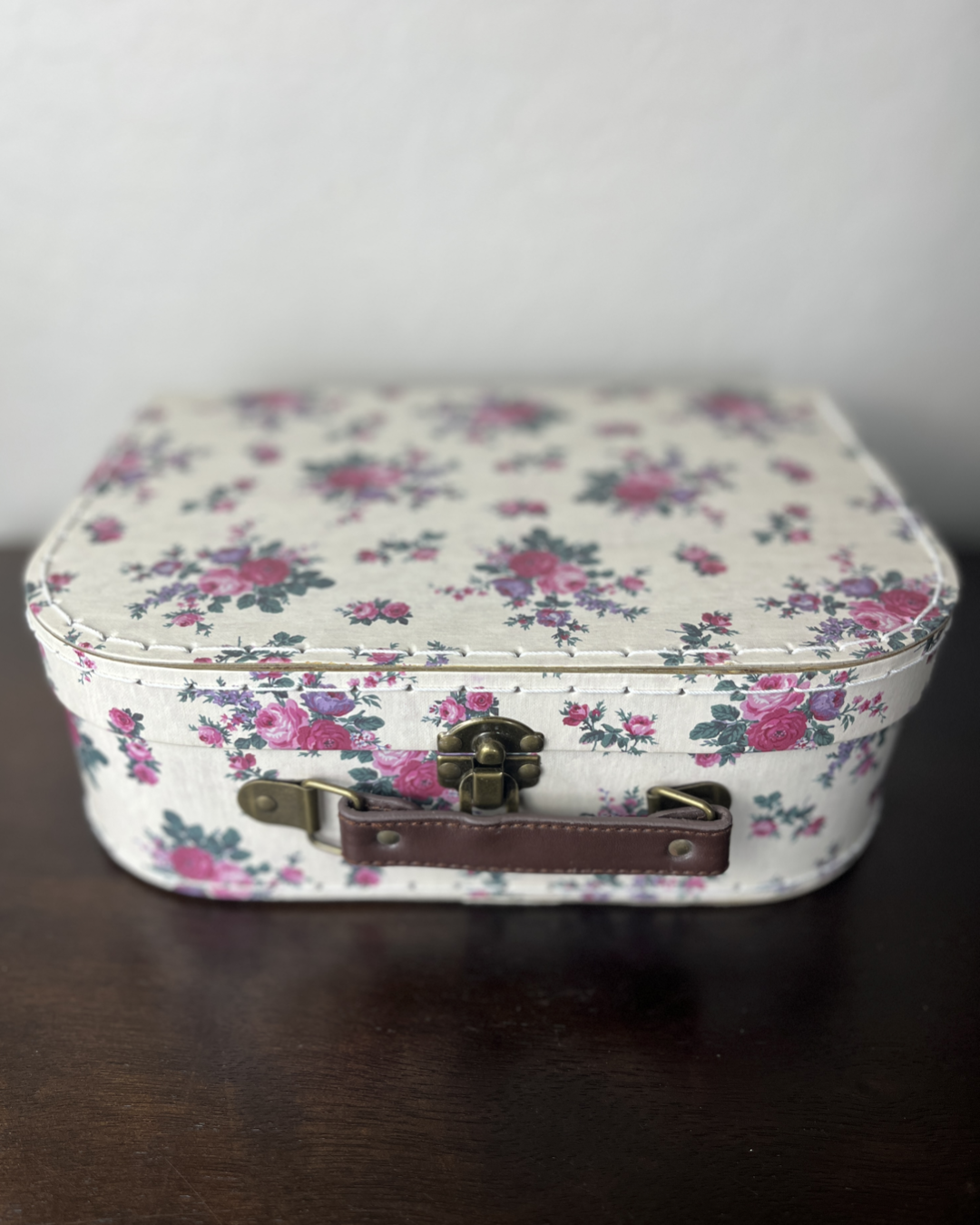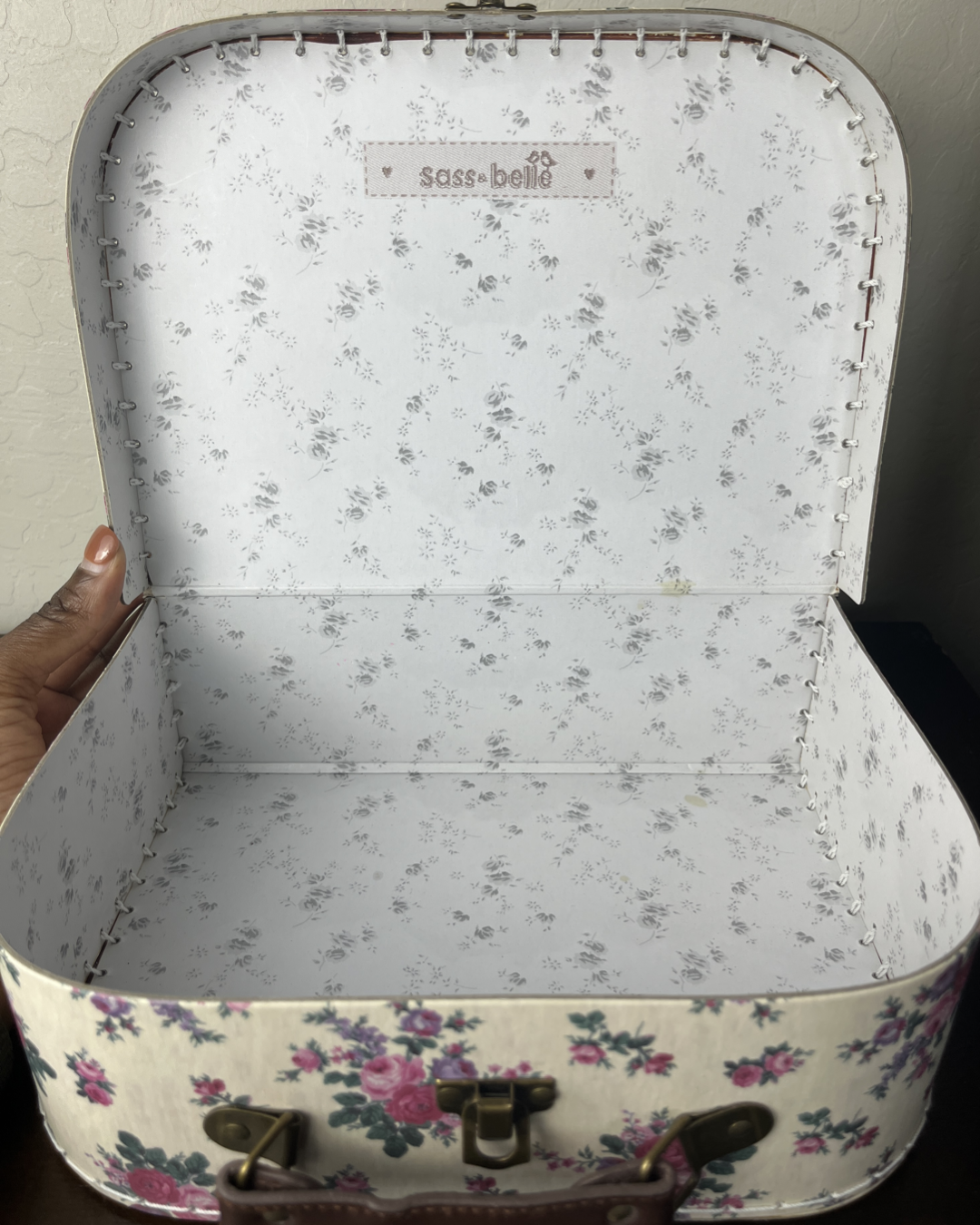 Welcome to our general products page, a collection of second-hand gems, handcrafted wonders, and vintage finds. Explore and uncover the perfect piece that resonates with your style and values. Enjoy your journey through creativity, sustainability, and unique craftsmanship. Happy exploring! 🌟🛍🌻