Regular price
Sale price
$50.00 USD
Unit price
per
Sale
Sold out
Step into the world of Southwestern elegance with this stunning 1990s Sittre Ceramic couple. 🏜️
💑 This elegant Native American pair is adorned with intricate beading and draped in beautifully speckled blankets. The man dons a feathered hat, adding an extra layer of authenticity.
🎨 Delicately hand-painted with soft Southwestern colors, this ceramic showcases warm earthy tones, making it a perfect fit for any home decor style.
🎭 The intricate patterns and designs on this piece are a true testament to the maker's artistry.
🪵 Set on a rustic wooden base, it adds a touch of natural elegance. The contrast between the smooth ceramic and the wooden base creates a visually unique appeal, making it a true standout in any setting.
🌟 Overall, this 1990s Sittre Ceramic is the perfect blend of charm and sophistication. Its unique design, beautiful colors, and natural materials make it an ideal decorative addition for any home. 🏡✨
Wooden base 6" deep x 12" long. Statue 18" tall. 5.68 lbs
Share
View full details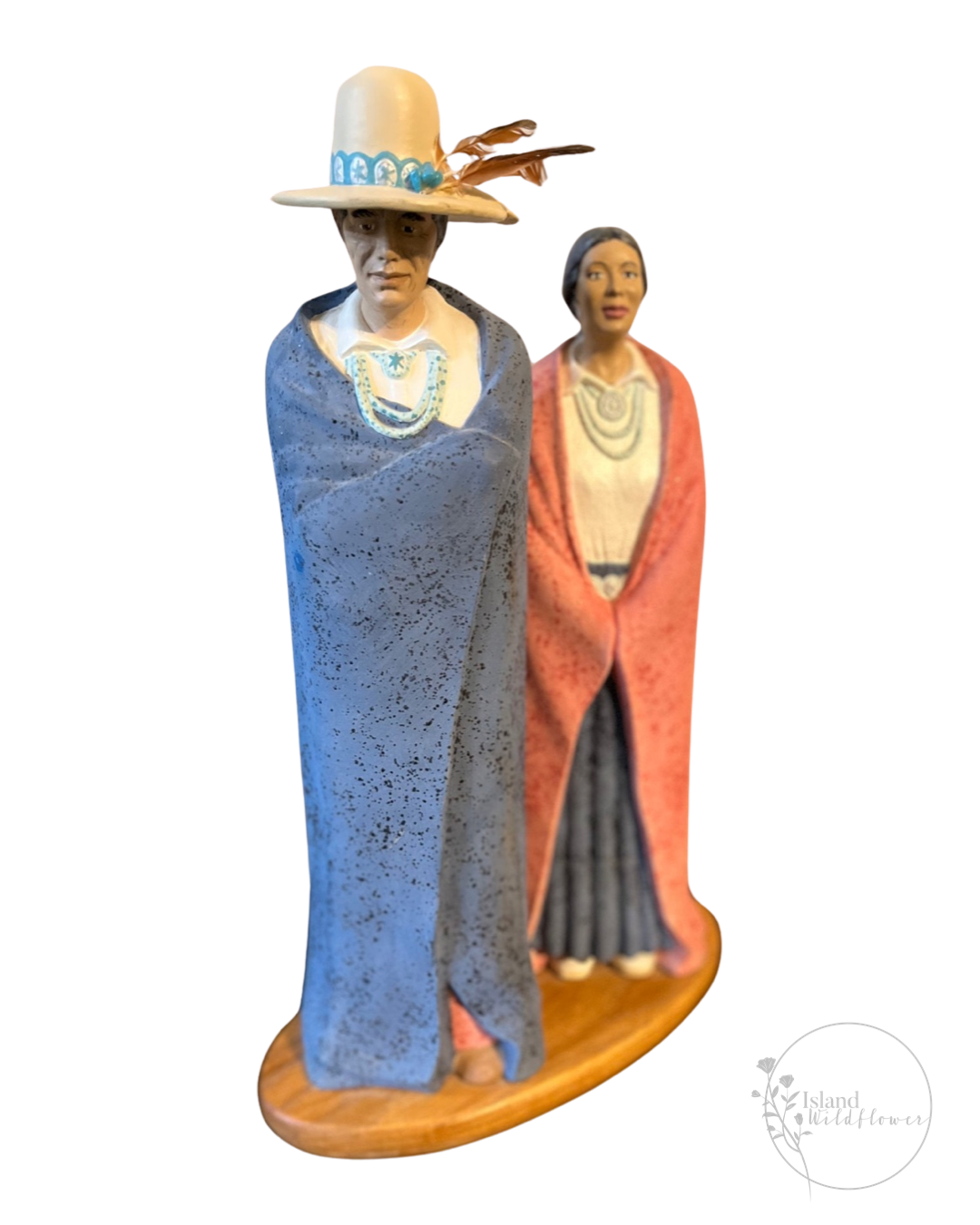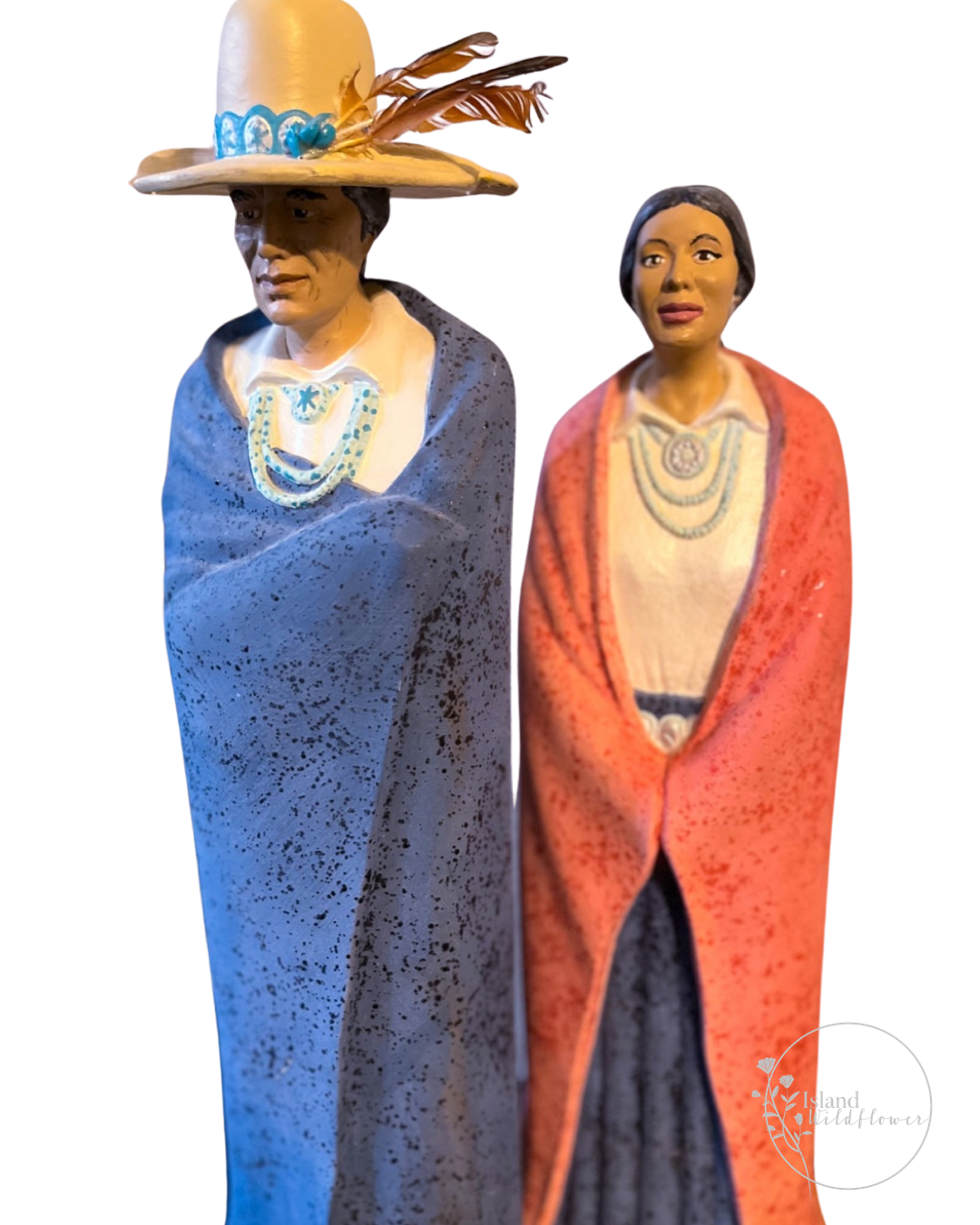 Welcome to our general products page, a collection of second-hand gems, handcrafted wonders, and vintage finds. Explore and uncover the perfect piece that resonates with your style and values. Enjoy your journey through creativity, sustainability, and unique craftsmanship. Happy exploring! 🌟🛍🌻