Regular price
Sale price
$15.00 USD
Unit price
per
Sale
Sold out
Elevate your decor with this one-of-a-kind hand-built vase. 🌼
🌿 Crafted with rustic charm, this vase is a unique second-hand treasure.
🌸 The off-white exterior provides a subtle backdrop for hand-carved flowers in vibrant shades of pink, blue, purple, and yellow, while lush green leaves and stems add a fresh touch.
🎨 Inside, a warm tan hue offers a beautiful contrast to the colorful exterior.
💫 The ruffled top adds character, and the satin finish accentuates its natural beauty.
🏺 Display your favorite blooms, dried arrangements, or cherished decor items.
🎨 A true work of art, showcasing the artisan's skill and creativity.
Add a touch of unique elegance to your home with this charming vase.
9" 3lbs 3.7oz
Share
View full details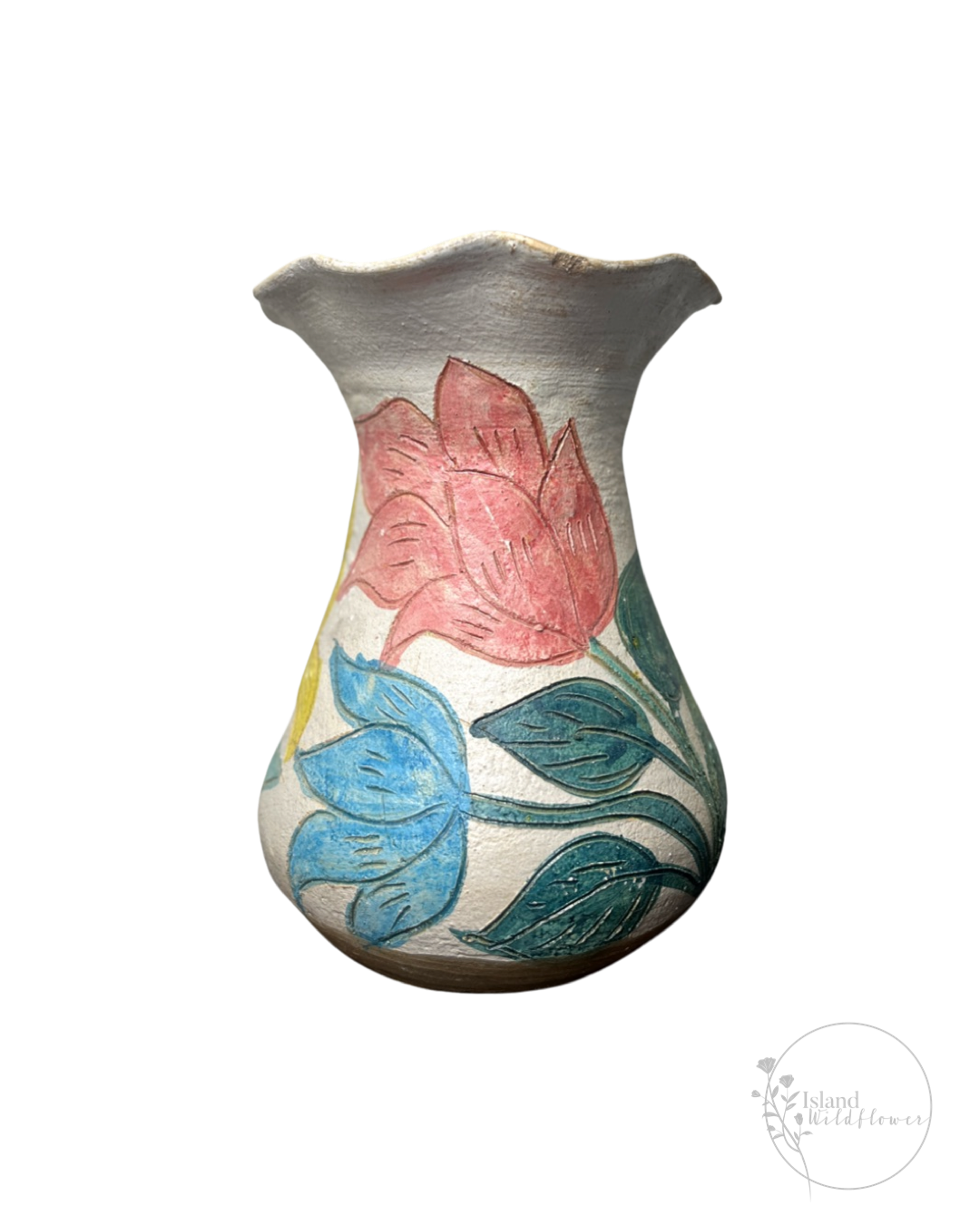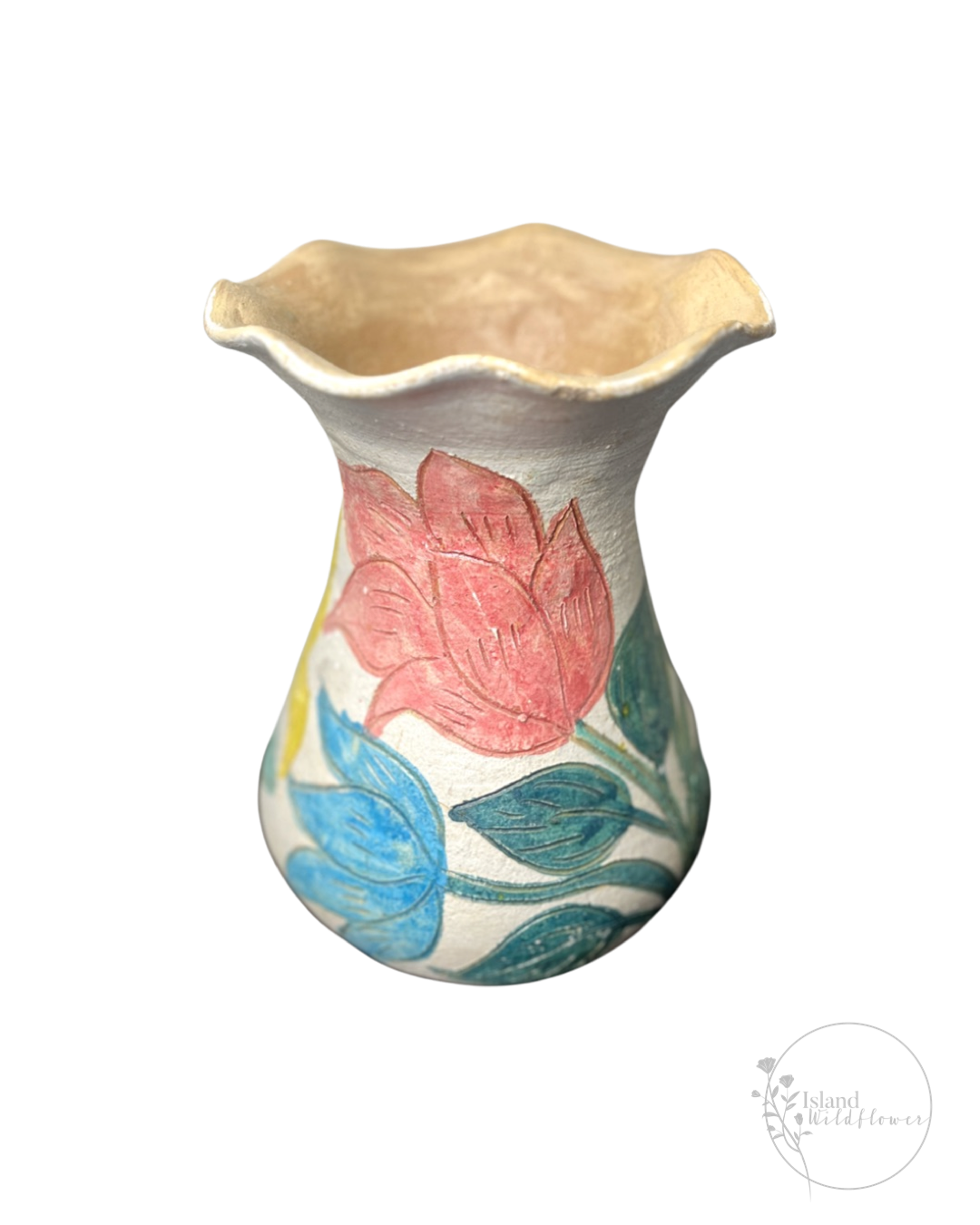 Welcome to our general products page, a collection of second-hand gems, handcrafted wonders, and vintage finds. Explore and uncover the perfect piece that resonates with your style and values. Enjoy your journey through creativity, sustainability, and unique craftsmanship. Happy exploring! 🌟🛍🌻