Regular price
Sale price
$10.00 USD
Unit price
per
Sale
Sold out
The Clear Anchor Hocking Tiki Glasses are a set of drinking glasses that are sold in pairs. These glasses have a clear appearance, allowing you to see the contents of the glass easily. Each glass has a capacity of 16 oz, making them perfect for serving a variety of beverages, such as cocktails, iced tea, soda, or water. The glasses have a fun and unique Tiki design, featuring a sturdy and durable construction that is ideal for both indoor and outdoor use. These glasses are perfect for adding a touch of tropical charm to any party or gathering, and are sure to be a hit with your guests.
6.25" tall x 3" diameter.
The Clear Anchor Hocking Tiki Glasses would be a great addition to any party or event with a tropical or summer theme, such as a luau, pool party, beach party, or backyard BBQ. They would also be perfect for a casual gathering with friends or family, or for simply enjoying a refreshing beverage at home. These glasses are versatile and can be used for a variety of occasions, so you can enjoy them all year round.
Share
View full details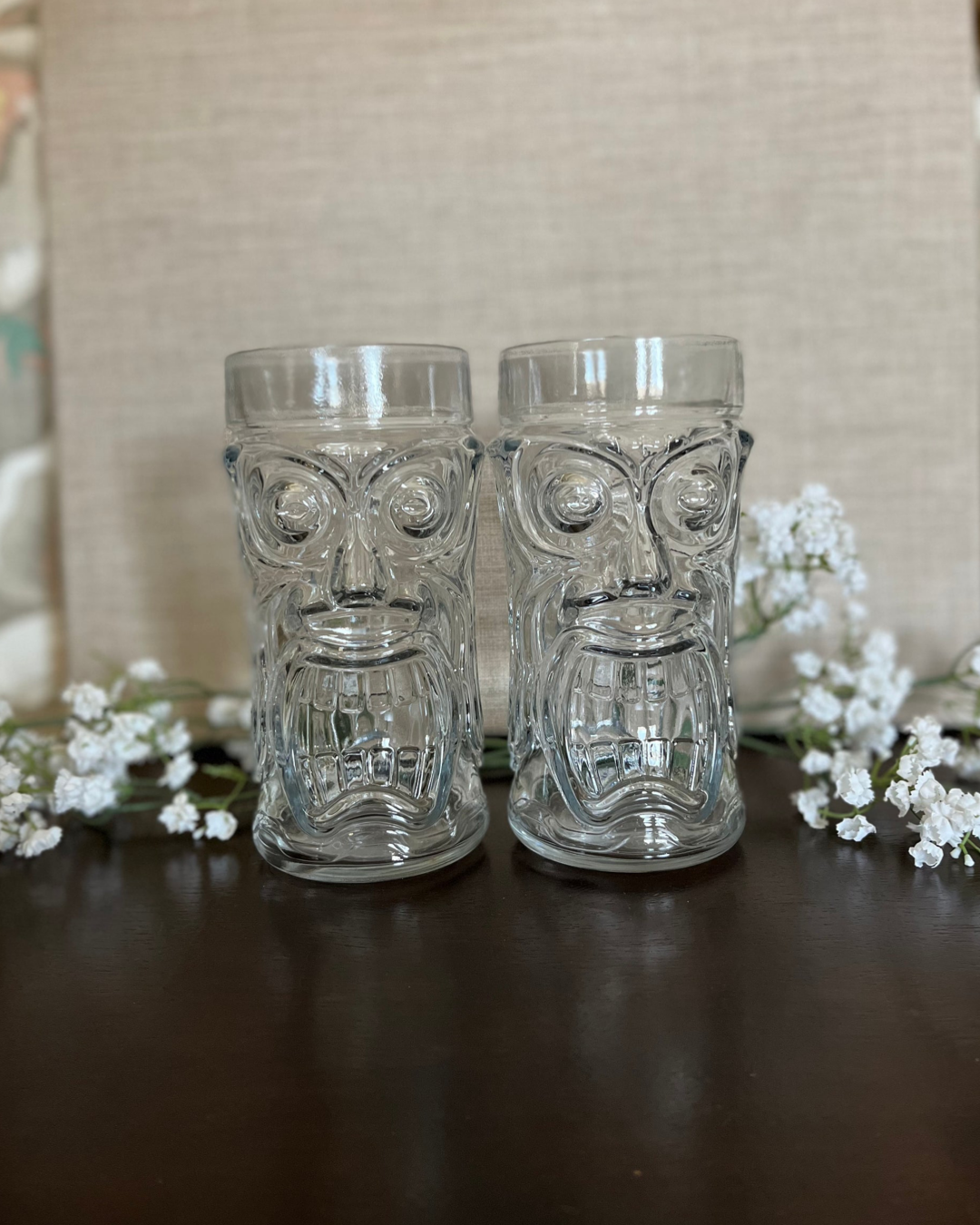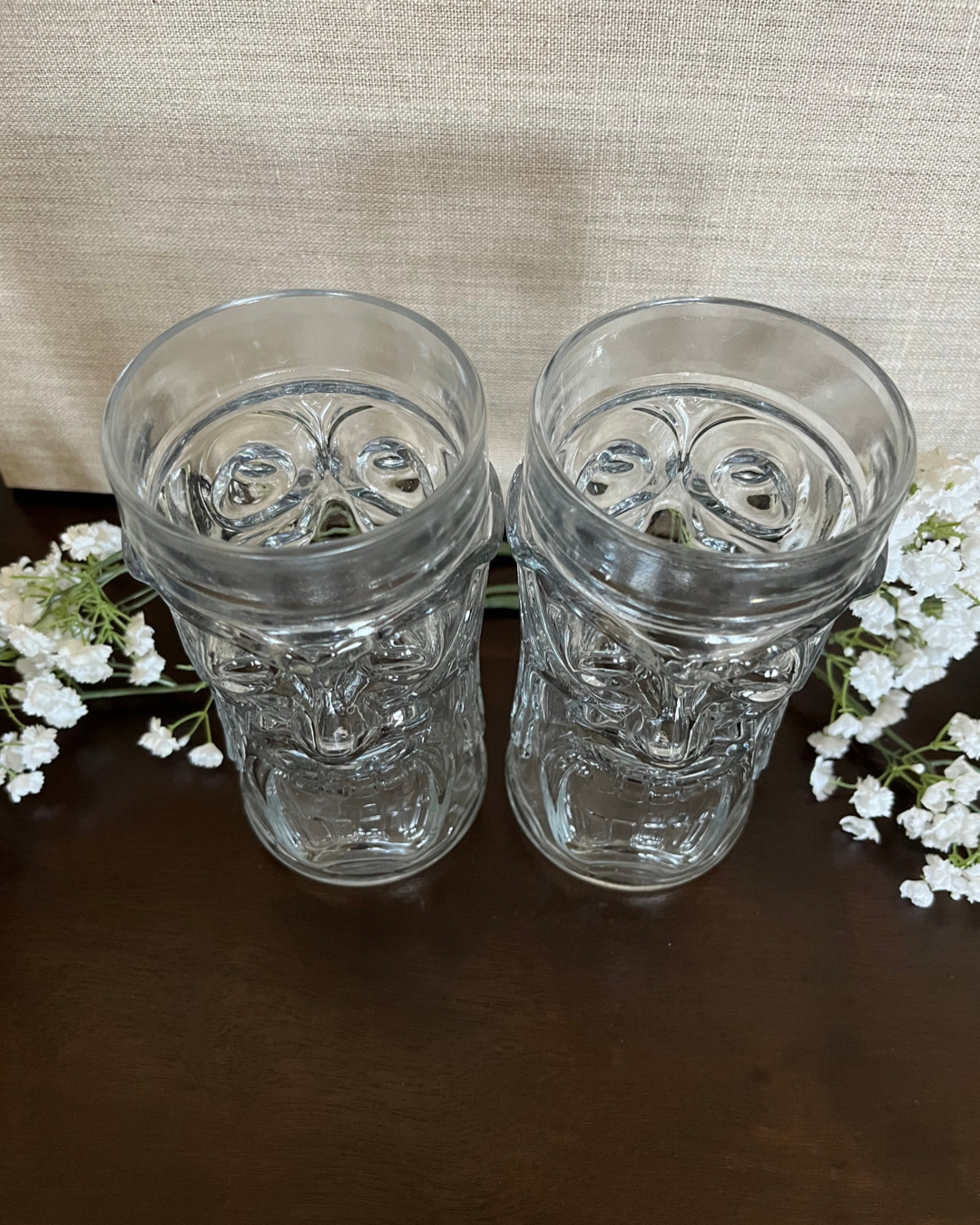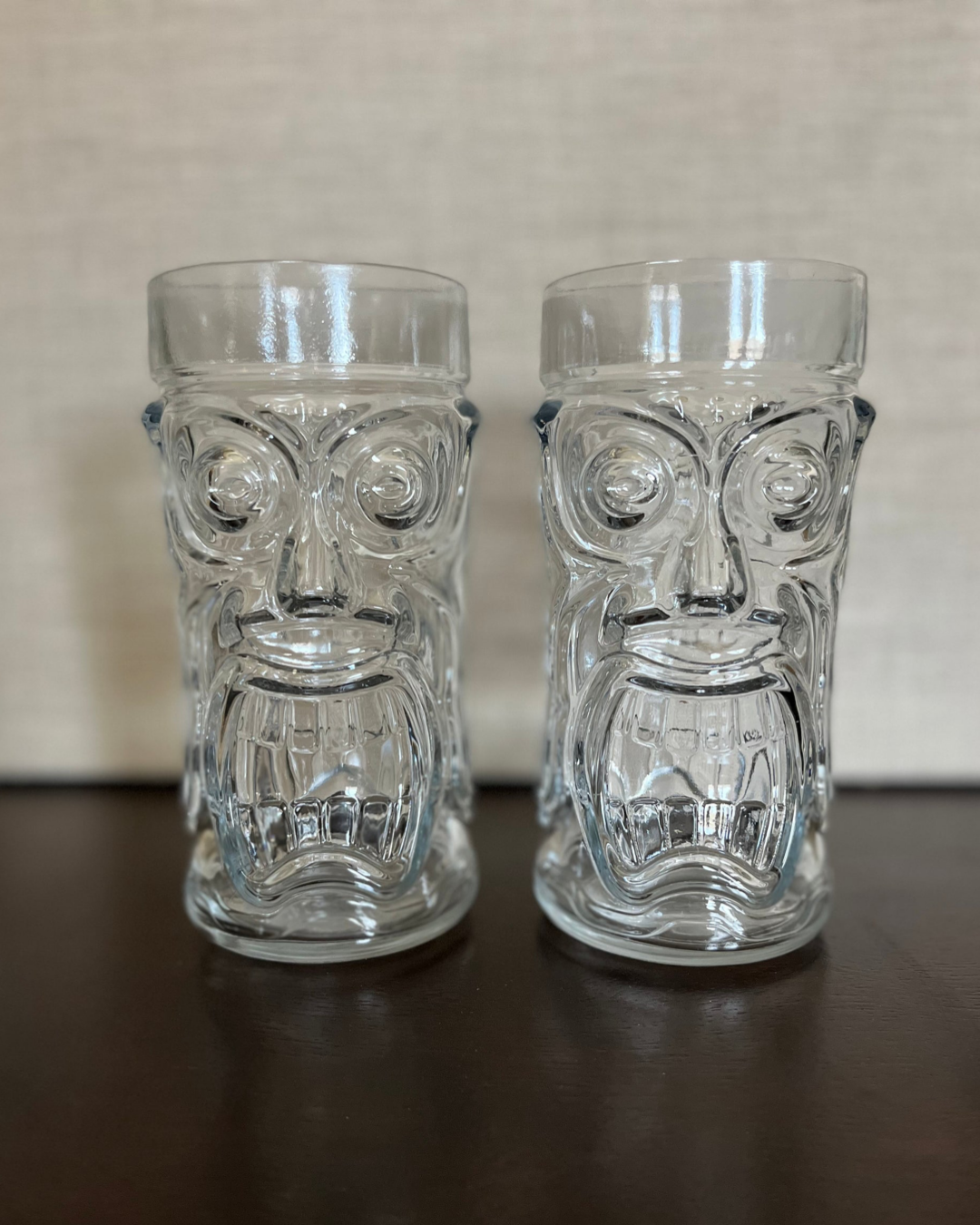 Welcome to our general products page, a collection of second-hand gems, handcrafted wonders, and vintage finds. Explore and uncover the perfect piece that resonates with your style and values. Enjoy your journey through creativity, sustainability, and unique craftsmanship. Happy exploring! 🌟🛍🌻