Regular price
Sale price
$10.00 USD
Unit price
per
Sale
Sold out
This chimpanzee figurine is a stunning piece of art that will add personality and character to any space. The figurine features a chimpanzee sitting with a half-eaten green pear in its hand, capturing a realistic and relatable moment in nature. The brown resin eyes are reflective and give the chimpanzee a lifelike appearance, making it seem as though it could come to life at any moment.
The figurine has been hand-painted with high-quality paint, ensuring that every detail has been perfectly captured. The craftsmanship is exquisite, with each line and wrinkle in the chimpanzee's face, hands, and feet perfectly defined. The sculpture is highly detailed and showcases the beauty of these animals in an authentic way.
The figurine weighs 3lbs, which adds to its quality and gives it a substantial feel. Whether you are an animal lover, a collector, or simply appreciate art, this chimpanzee figurine is sure to impress. It is a perfect addition to any collection, and a great conversation starter that will captivate and delight anyone who sees it.

6.6" x 6" 3lbs
This figurine could be gifted on a special occasion such as a birthday, anniversary, or holiday, or as a gesture of appreciation or love. It could also be gifted as a souvenir to commemorate a trip or experience, such as a visit to a wildlife park or zoo.
Furthermore, this figurine is a great addition to any collection, making it an ideal gift for collectors who appreciate high-quality, detailed, and realistic sculptures. It could also be given as a corporate gift or housewarming present, adding an element of elegance and sophistication to any space.
Share
View full details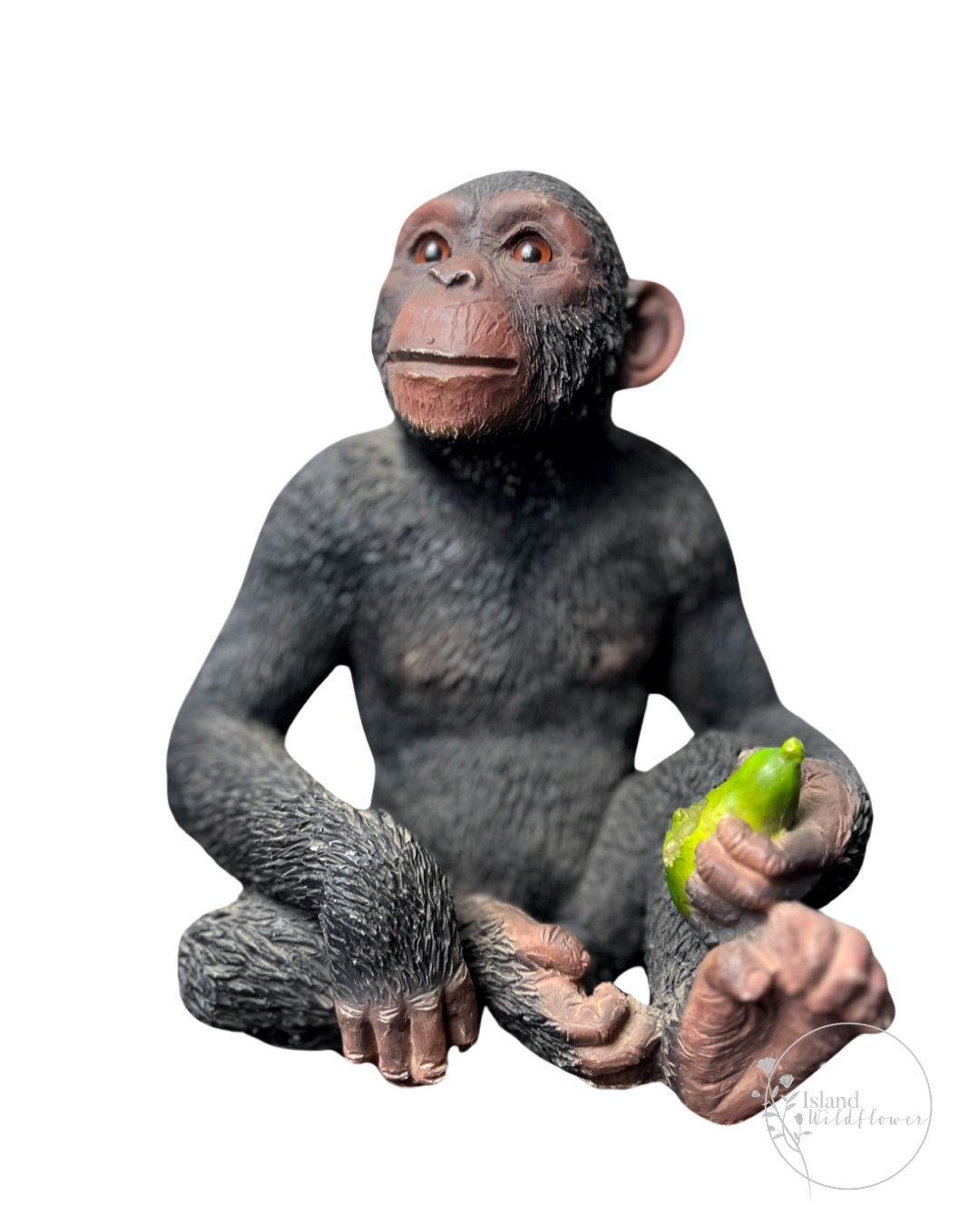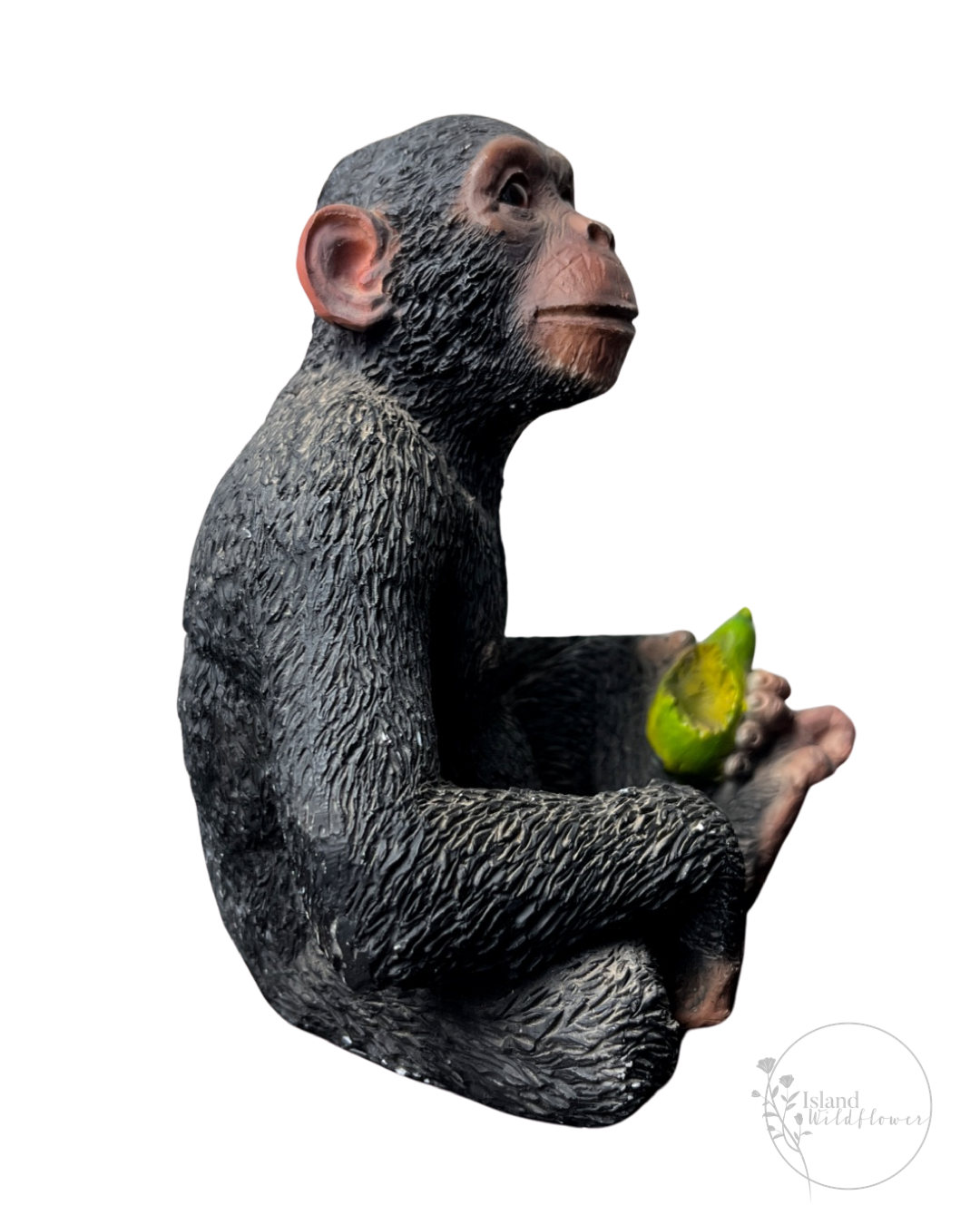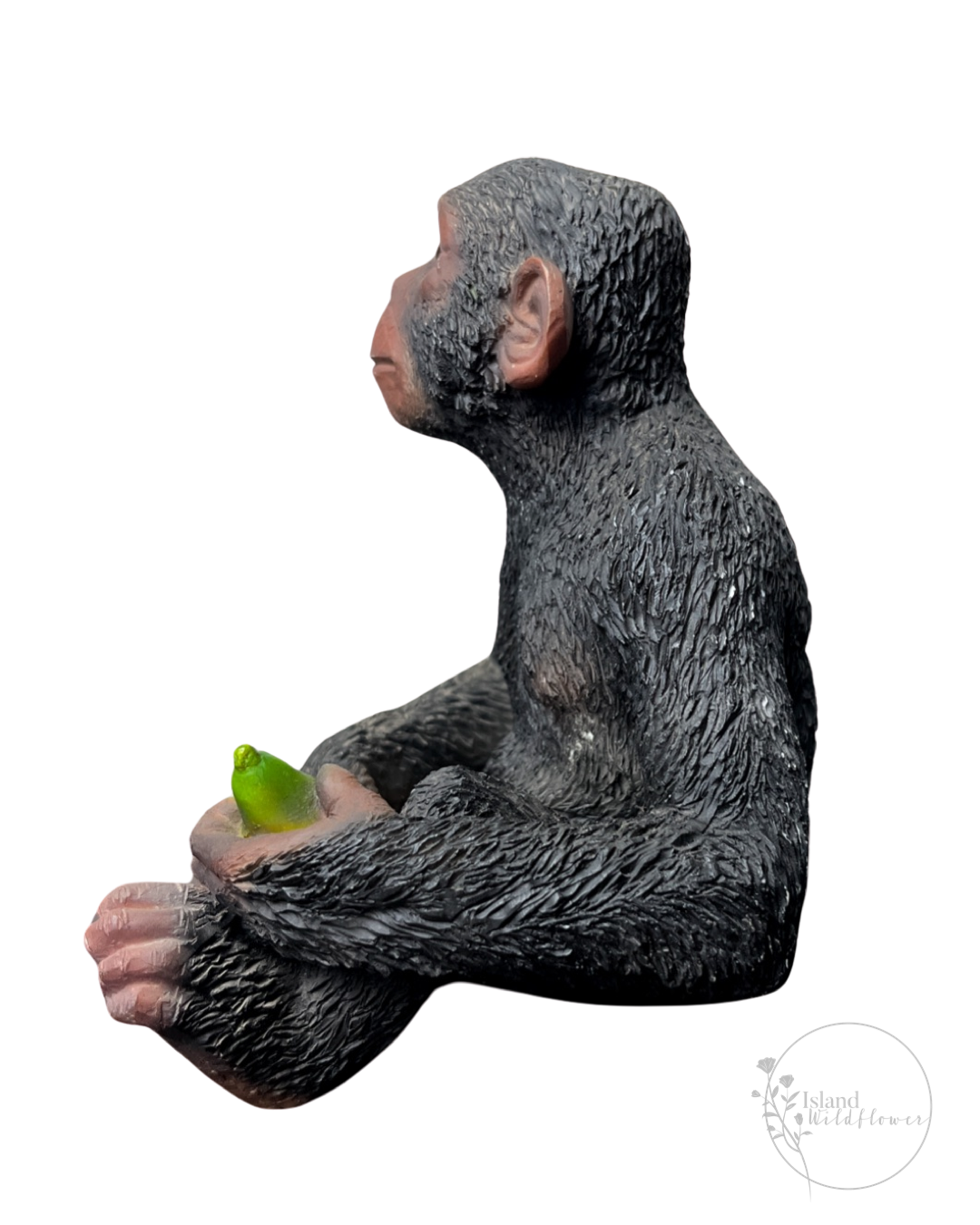 Welcome to our general products page, a collection of second-hand gems, handcrafted wonders, and vintage finds. Explore and uncover the perfect piece that resonates with your style and values. Enjoy your journey through creativity, sustainability, and unique craftsmanship. Happy exploring! 🌟🛍🌻