Regular price
Sale price
$10.00 USD
Unit price
per
Sale
Sold out
This is a medium-sized cylindrical glass vase with a vibrant orange glaze that covers its entire surface. The vase has a distinctive indented textured hexagonal pattern, giving it a unique and eye-catching appearance.
The hexagonal pattern covers the entire body of the vase, creating a raised, honeycomb-like texture. The indented areas between the hexagons give the vase a three-dimensional feel and enhance its visual interest.
The vase has a sleek and modern look, with a simple cylindrical shape. Its medium size makes it ideal for use as a centerpiece or a decorative accent in various settings.
Overall, this orange glaze glass vase with an indented textured hexagonal pattern is a beautiful and unique piece that can add a pop of color and a touch of modern style to any room.
5.25" Tall x 4" diameter. 1lb 3.9 oz
Some events or occasions where this vase could be a great addition include:
Summer parties: The vibrant orange color and unique texture of the vase can complement the summer-themed decor and serve as a beautiful centerpiece on the tables.

Modern home decor: The sleek and modern design of the vase can enhance the decor of a contemporary or minimalist home, serving as a decorative accent in the living room, bedroom, or dining area.

Housewarming parties: The vase could be used as a thoughtful gift for new homeowners, adding a pop of color and modern style to their home.

Corporate events: The vase's unique design can add visual interest to the table settings and decor at corporate events such as conferences, meetings, or product launches.
Share
View full details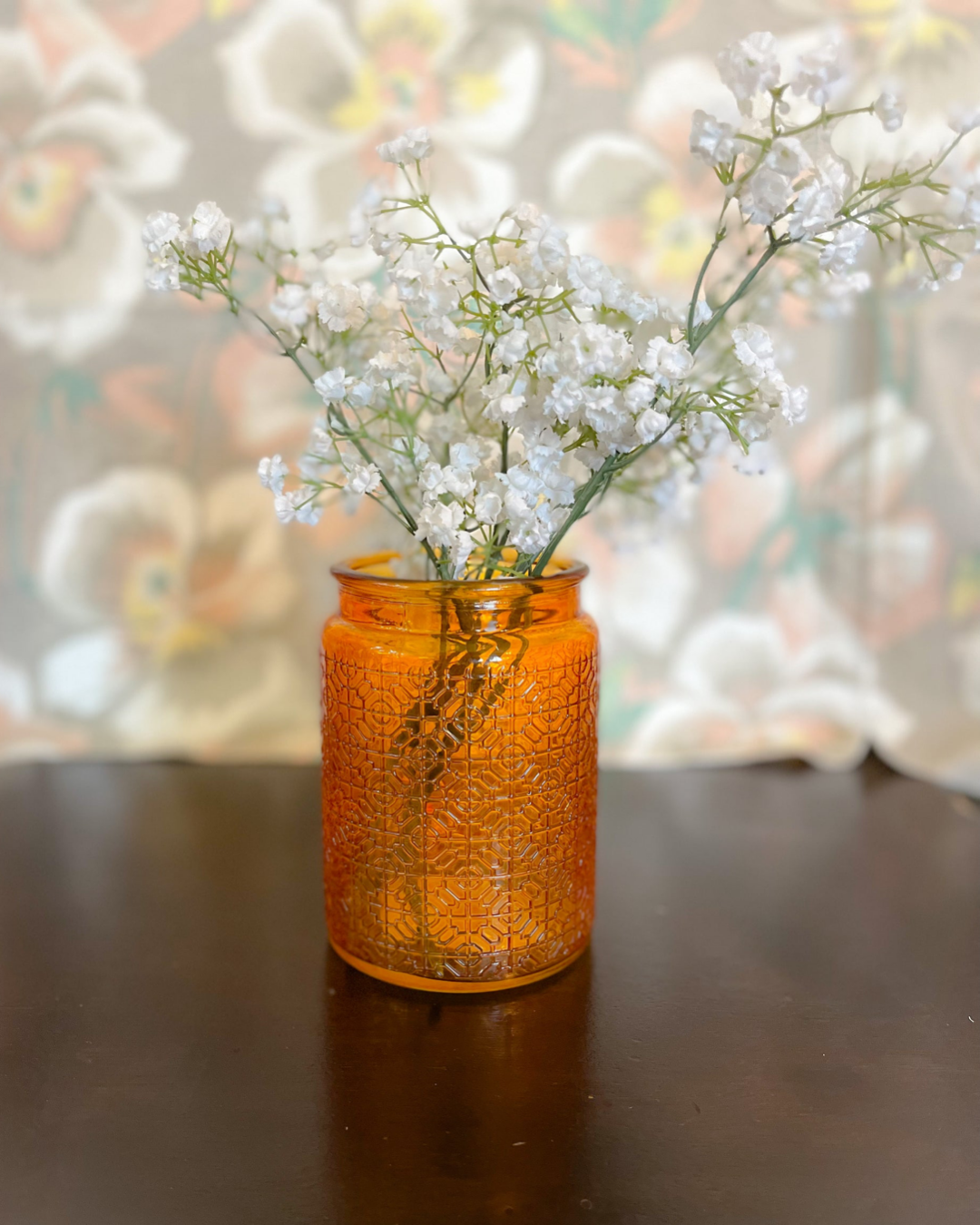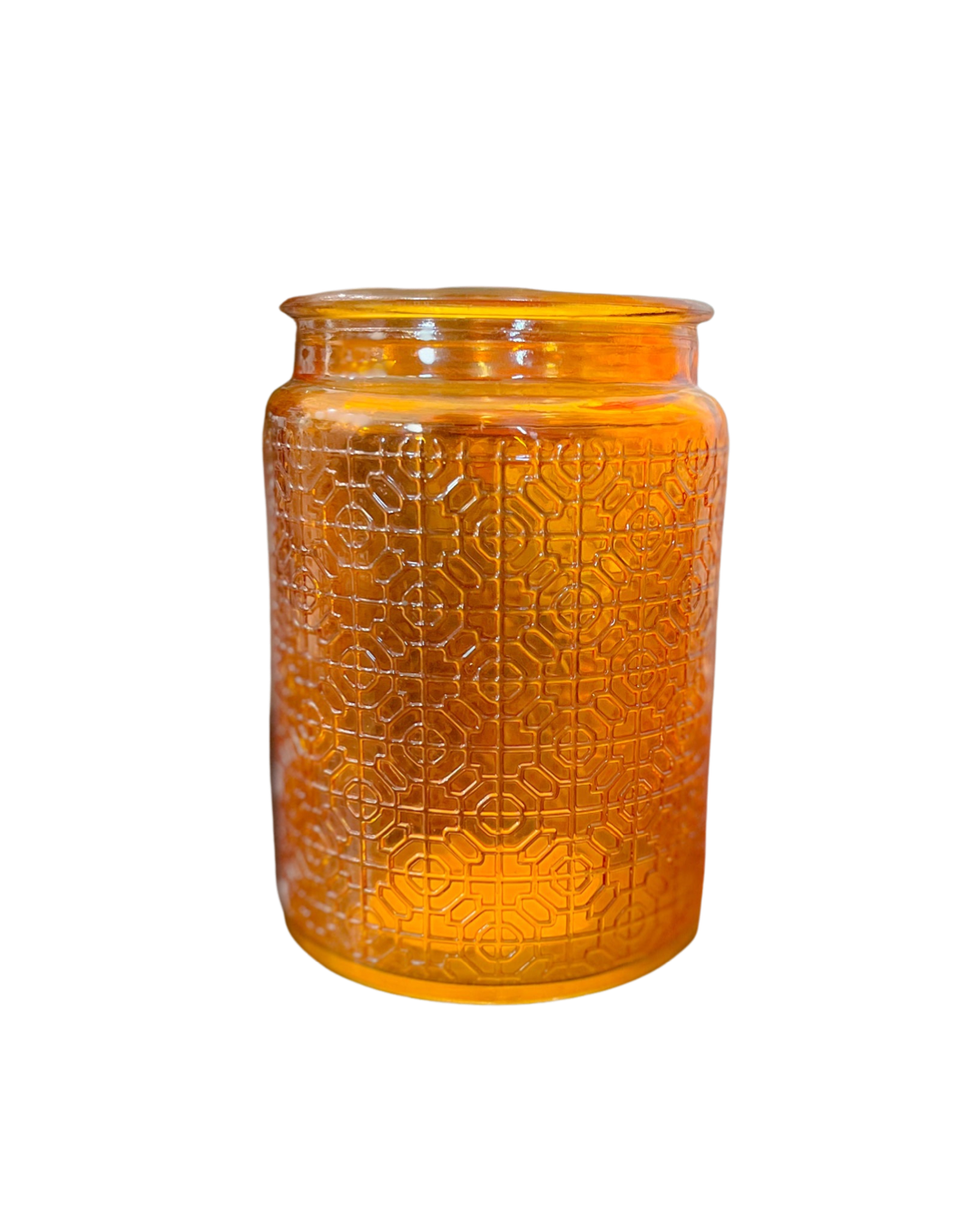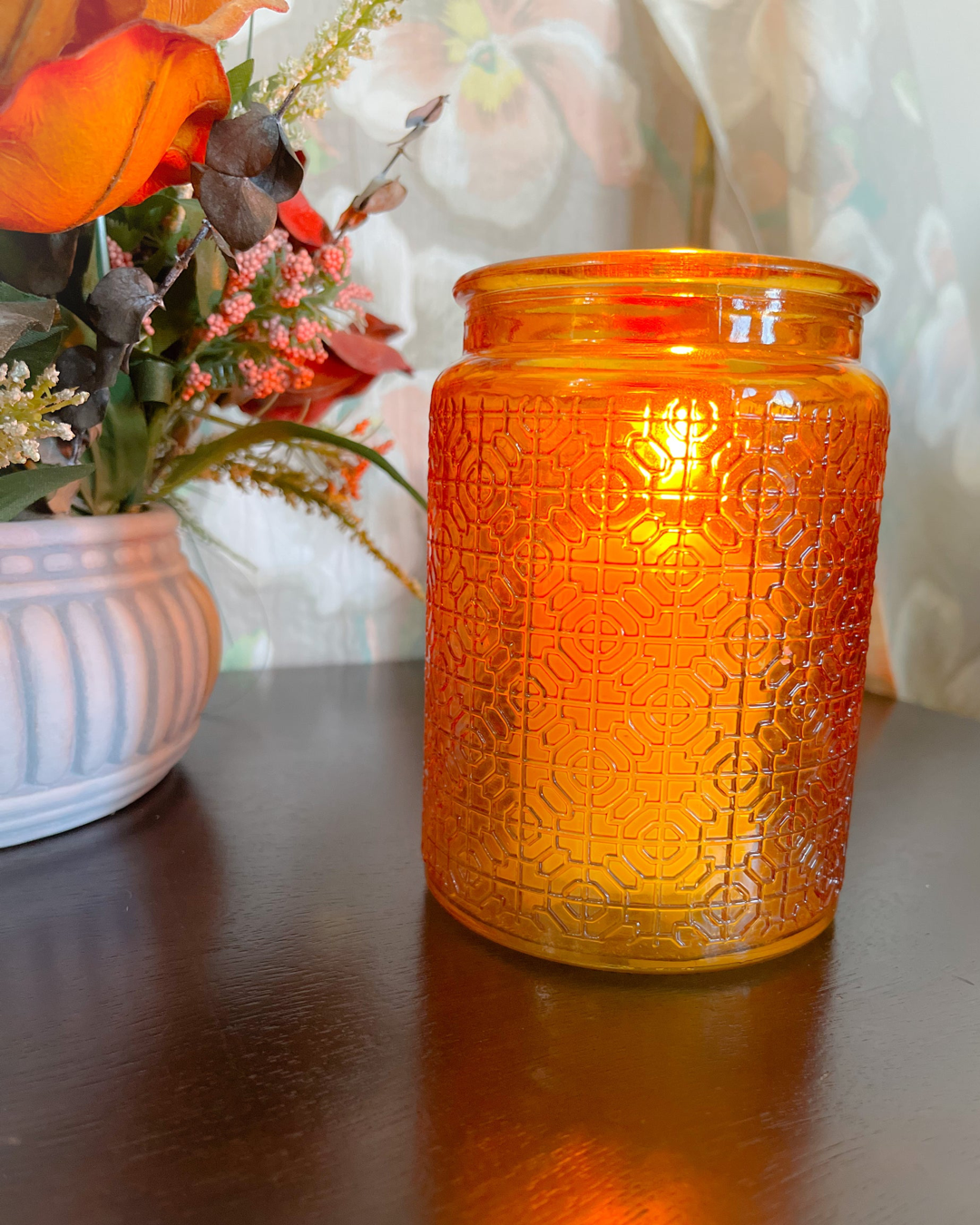 Welcome to our general products page, a collection of second-hand gems, handcrafted wonders, and vintage finds. Explore and uncover the perfect piece that resonates with your style and values. Enjoy your journey through creativity, sustainability, and unique craftsmanship. Happy exploring! 🌟🛍🌻