Regular price
Sale price
$20.00 USD
Unit price
per
Sale
Sold out
The Jaru Blue Cast Stone Candle Holder Set is an eye-catching and sophisticated addition to any decor. This set consists of a duo of staggered pillar candle holders, each adorned in rich blue hues with subtle hints of red and yellow that create a stunning visual display.
Crafted from high-quality cast stone, these candle holders are durable and sturdy, providing a reliable base for your favorite candles. The set's unique staggered design adds a touch of modern flair, making it a versatile addition that complements both contemporary and traditional decor styles.
The Jaru Blue Cast Stone Candle Holder Set is not only a practical choice for lighting up your space, but it also adds a touch of elegance and charm to your home. Whether you place it in your living room, bedroom, or dining area, this set is sure to elevate the ambiance and create a cozy and inviting atmosphere.
11.25" x 6 diameter 40.5 oz
7.25" x 6 diameter 29 oz
Share
View full details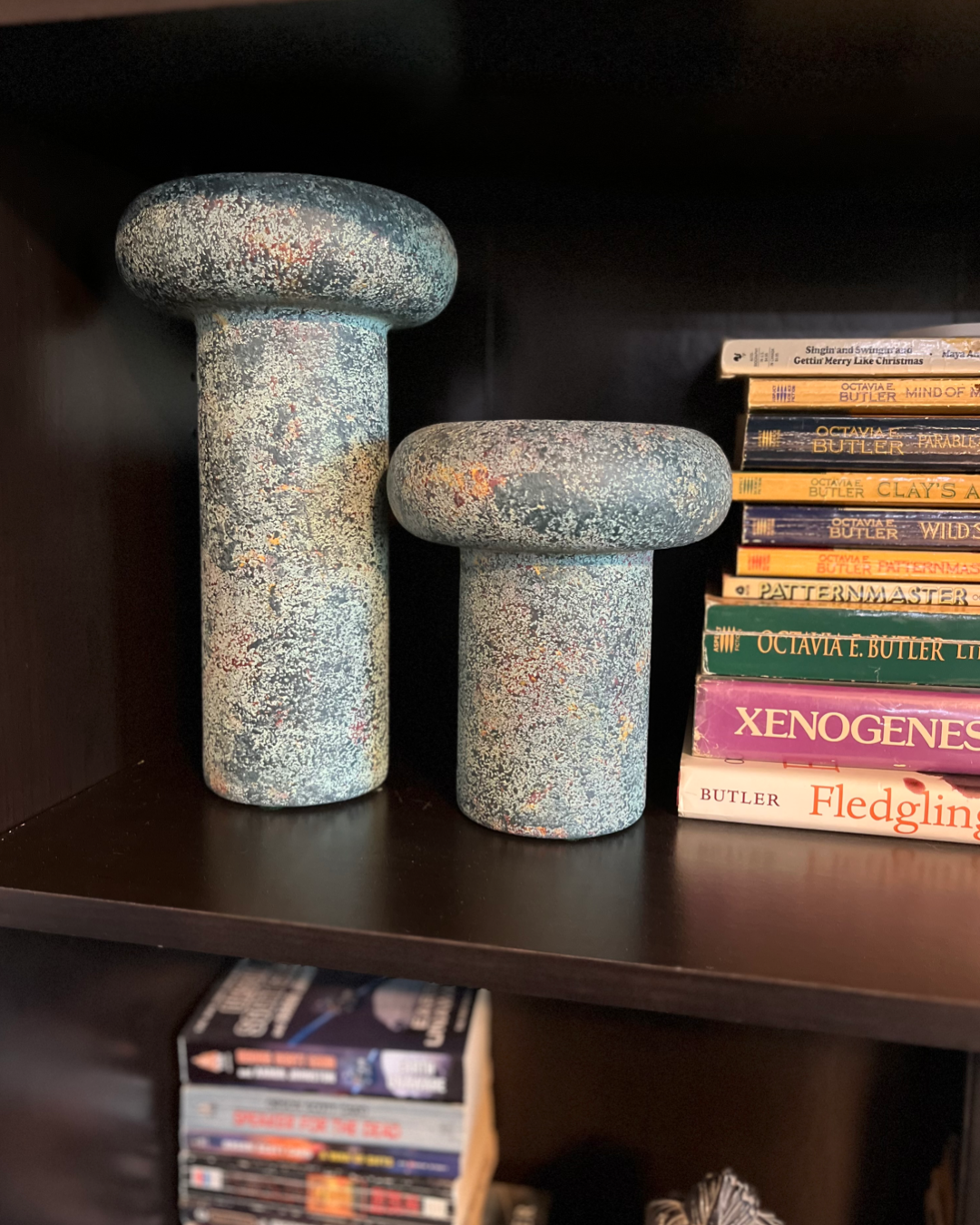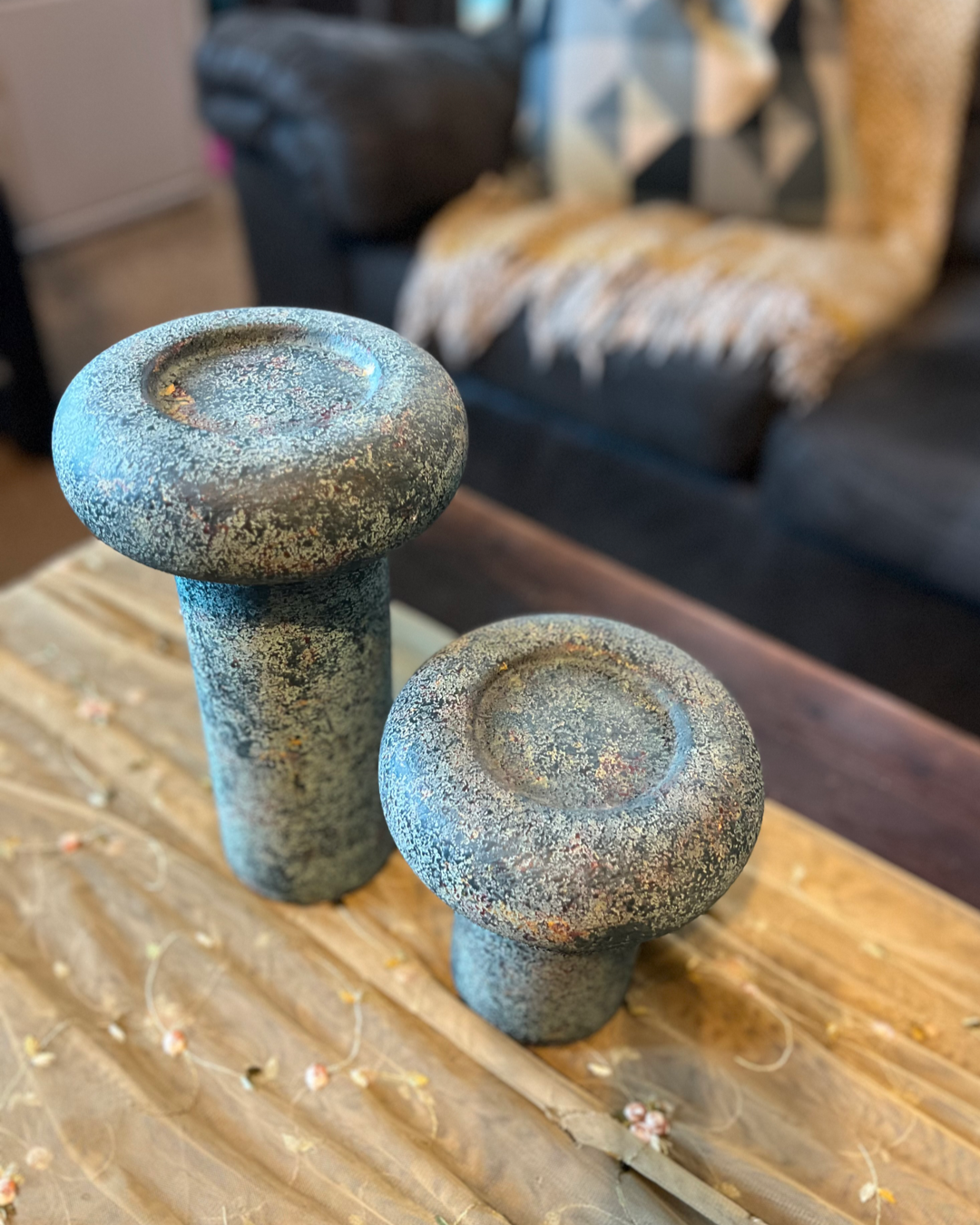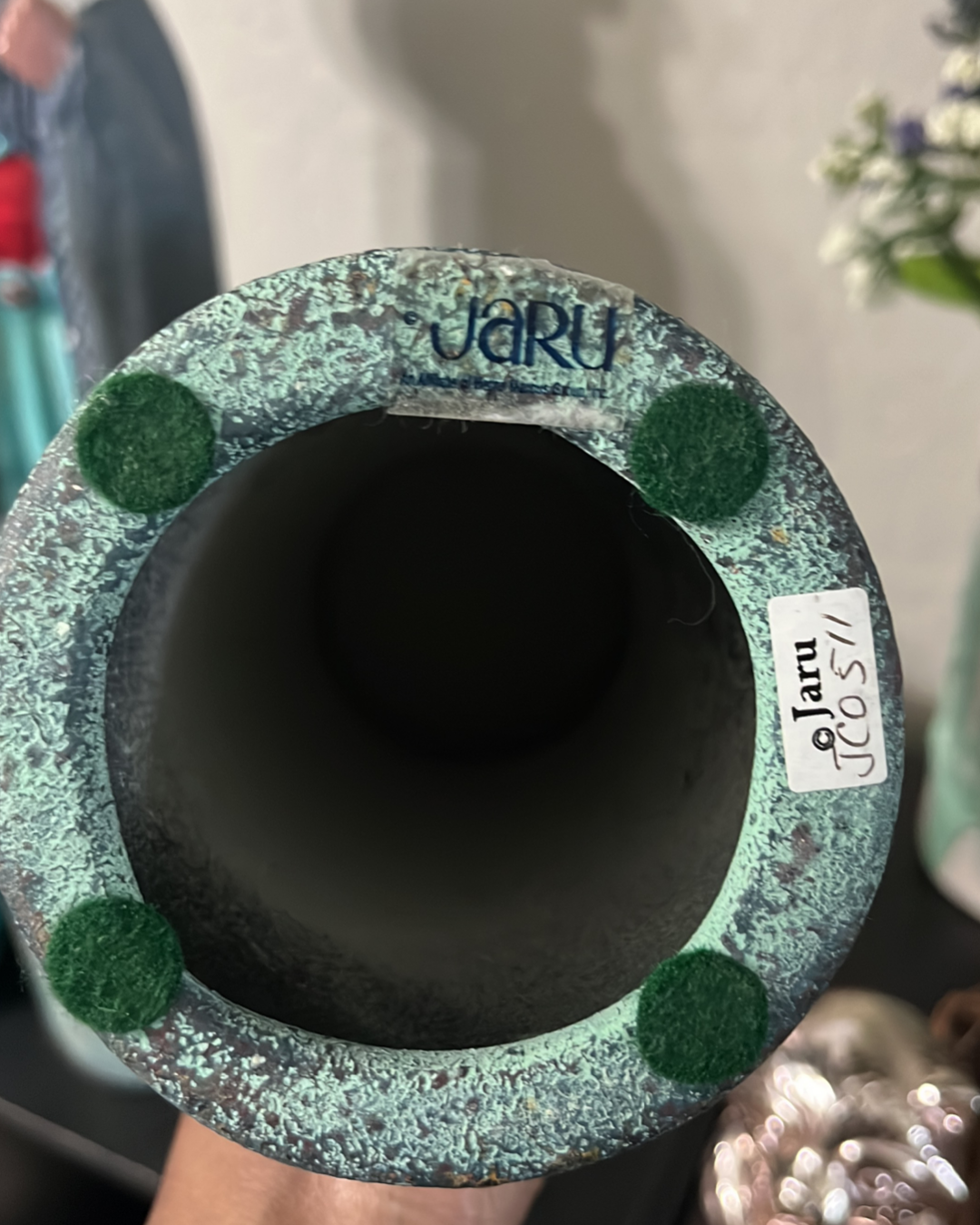 Welcome to our general products page, a collection of second-hand gems, handcrafted wonders, and vintage finds. Explore and uncover the perfect piece that resonates with your style and values. Enjoy your journey through creativity, sustainability, and unique craftsmanship. Happy exploring! 🌟🛍🌻