Regular price
Sale price
$40.00 USD
Unit price
per
Sale
Sold out
This vintage majolica vase is a stunning piece of art that showcases exceptional craftsmanship and intricate design. The vase's black glazed surface provides a dramatic backdrop for the stunning hand-painted brown flowers and green leaves, which pop beautifully against the dark background.
The brown glaze lining at the base and top of the vase adds a refined touch, providing a subtle contrast to the bold floral motifs. The natural crazing at the bottom of the vase gives it an authentic vintage feel, adding to its charm and character.
Overall, this beautiful vase is a testament to the skill and artistry of its maker. Its timeless design and exquisite details make it a true masterpiece that is sure to enhance any space it is displayed in.
20" tall. 9lbs 14 oz
Share
View full details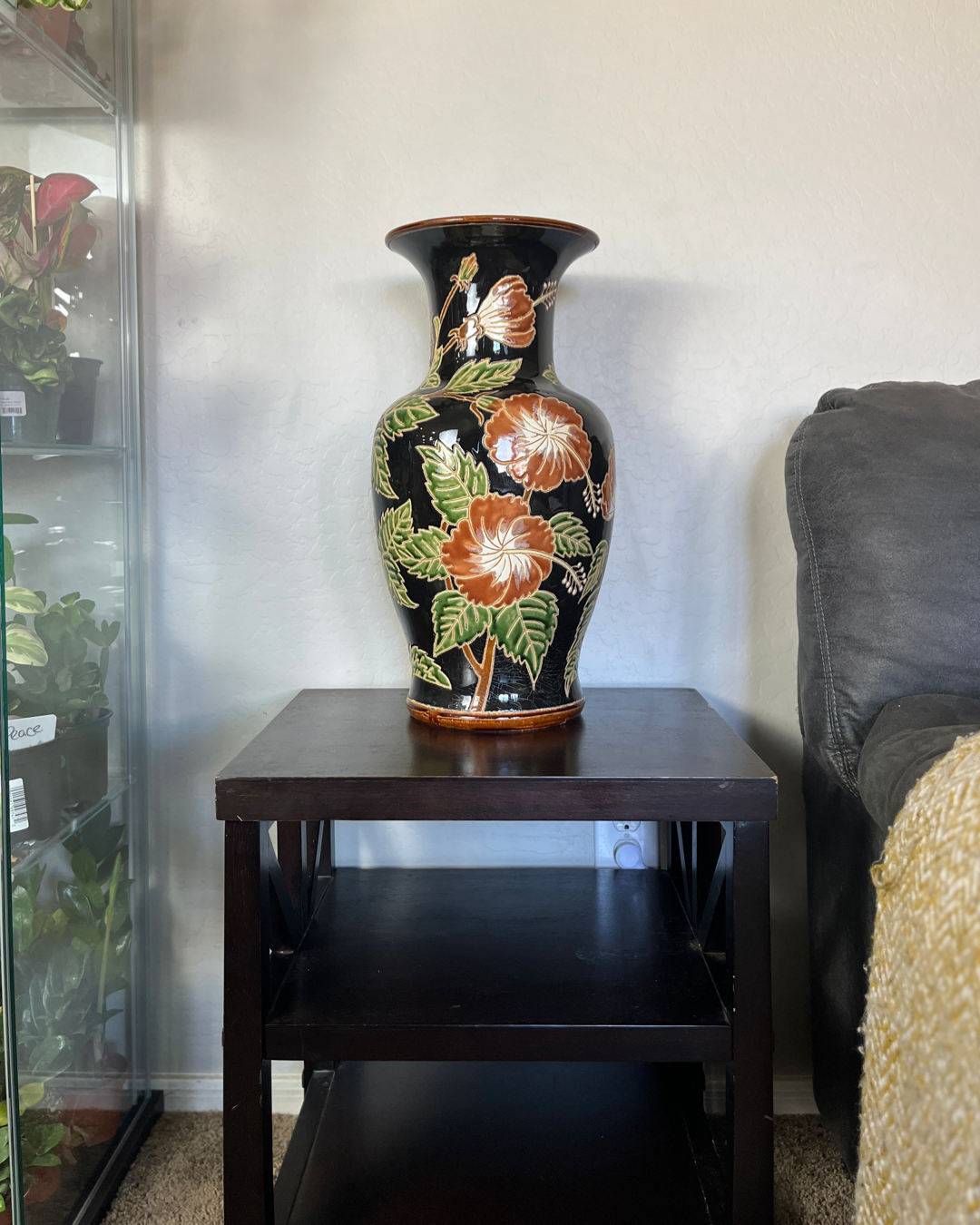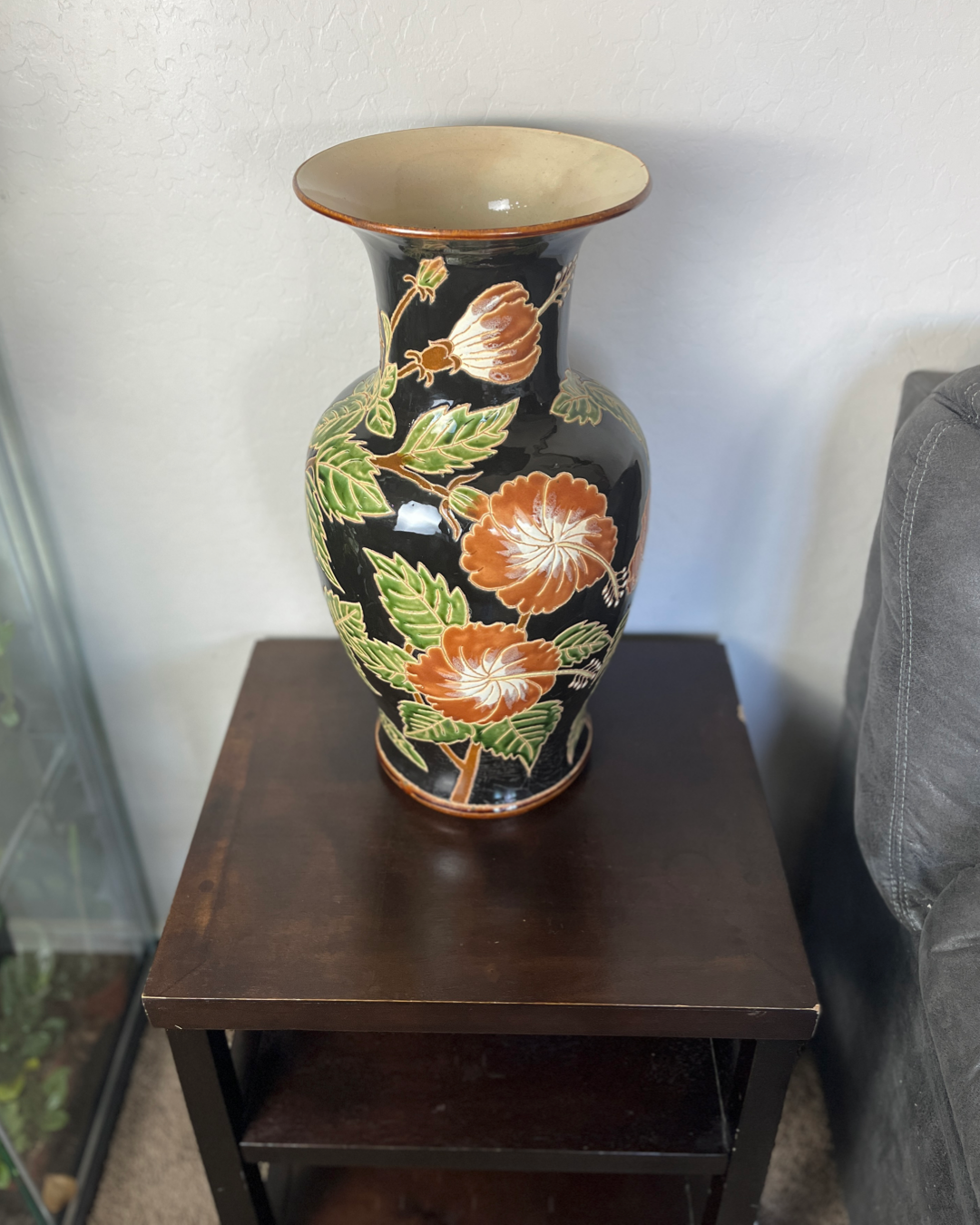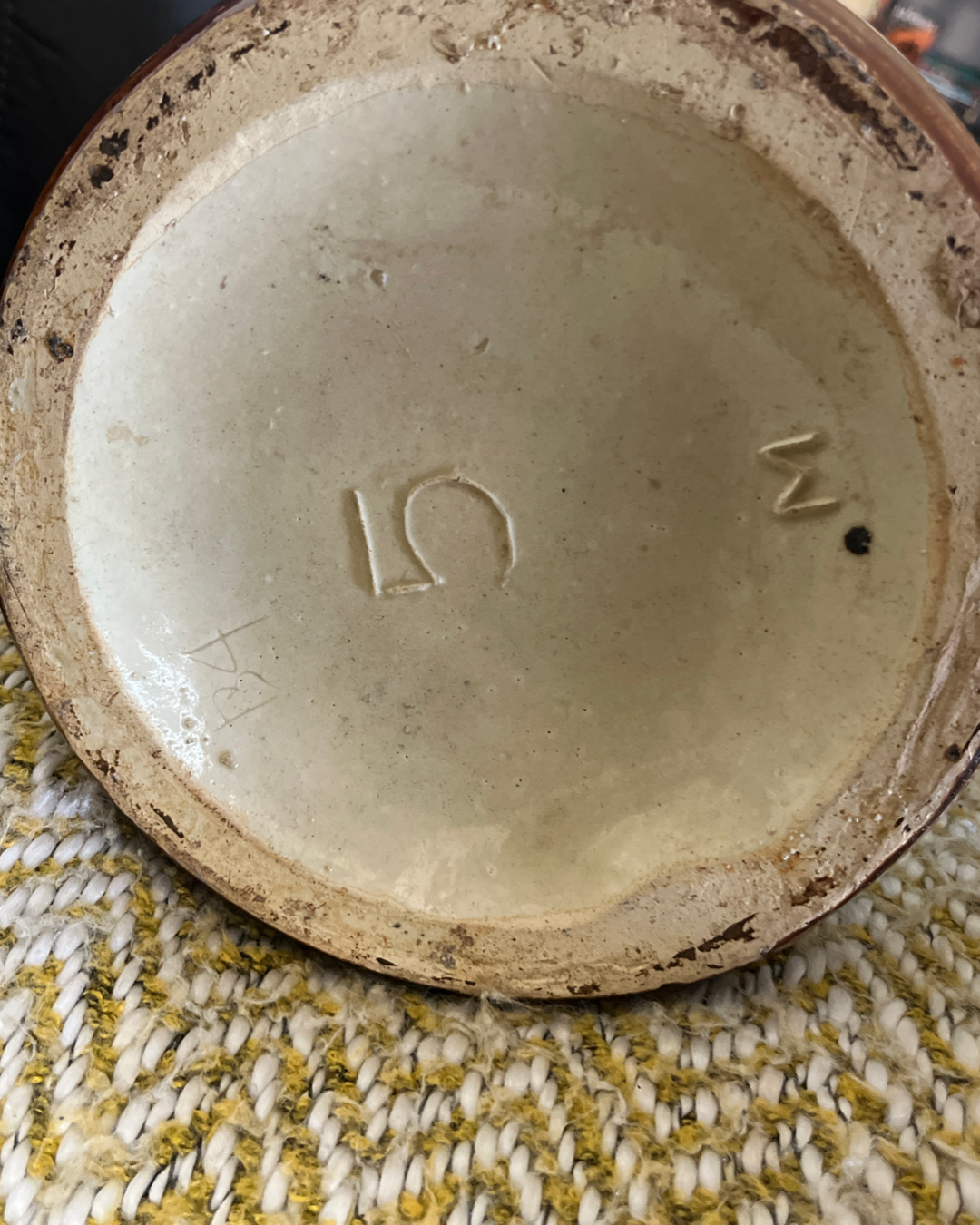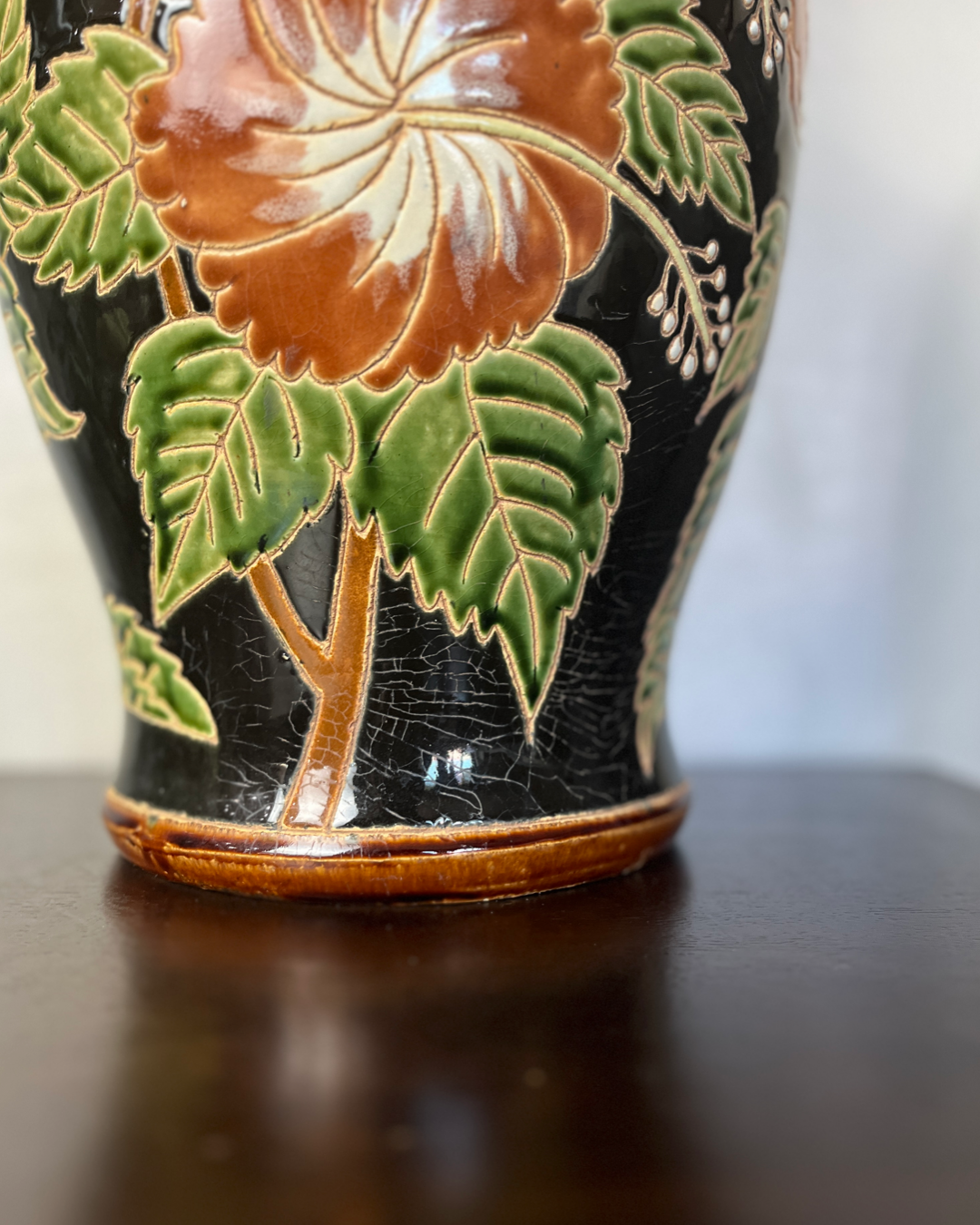 Welcome to our general products page, a collection of second-hand gems, handcrafted wonders, and vintage finds. Explore and uncover the perfect piece that resonates with your style and values. Enjoy your journey through creativity, sustainability, and unique craftsmanship. Happy exploring! 🌟🛍🌻