Regular price
Sale price
$10.00 USD
Unit price
per
Sale
Sold out
Get ready to elevate your home decor with our fabulous Golden Gilt Metal Votive Candle Holders! Check out why they're a must-have:
Stunningly sophisticated: These candle holders are all about adding a touch of elegance to your space.

Textured Chubby Belly Hurricane design: They have a unique shape that adds depth and dimension to their overall look. Super cool, right?

Flawless golden finish: The atelier finish of gold over aluminum creates a breathtakingly flawless appearance. It's like having a touch of pure luxury in your home!

Peek-a-boo candlelight: Rows of punched dots allow the flickering candlelight to shine through, creating a warm and inviting atmosphere. Cue the cozy vibes!

Lightweight and sturdy: Crafted from lightweight aluminum, these holders are easy to move around and rearrange whenever your decor mood strikes.

Perfect for any occasion: Whether it's a special event or just an ordinary day, these candle holders will effortlessly elevate your ambiance with their elegant charm.

Create a warm and inviting space: Light up these beauties and watch as they cast a mesmerizing glow, instantly transforming your space into a cozy haven.
6.75" tall x 5" diameter. 8.8 oz
Share
View full details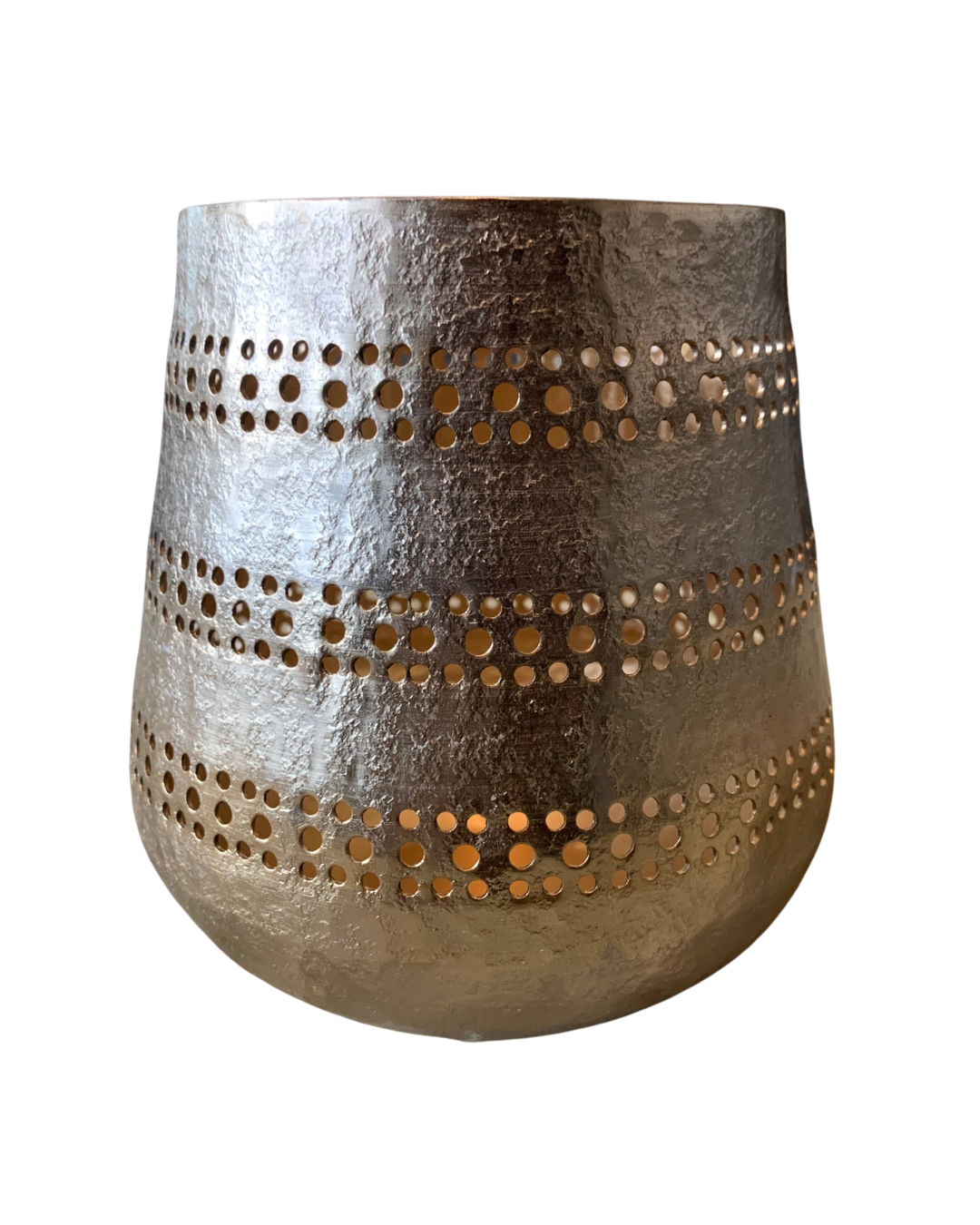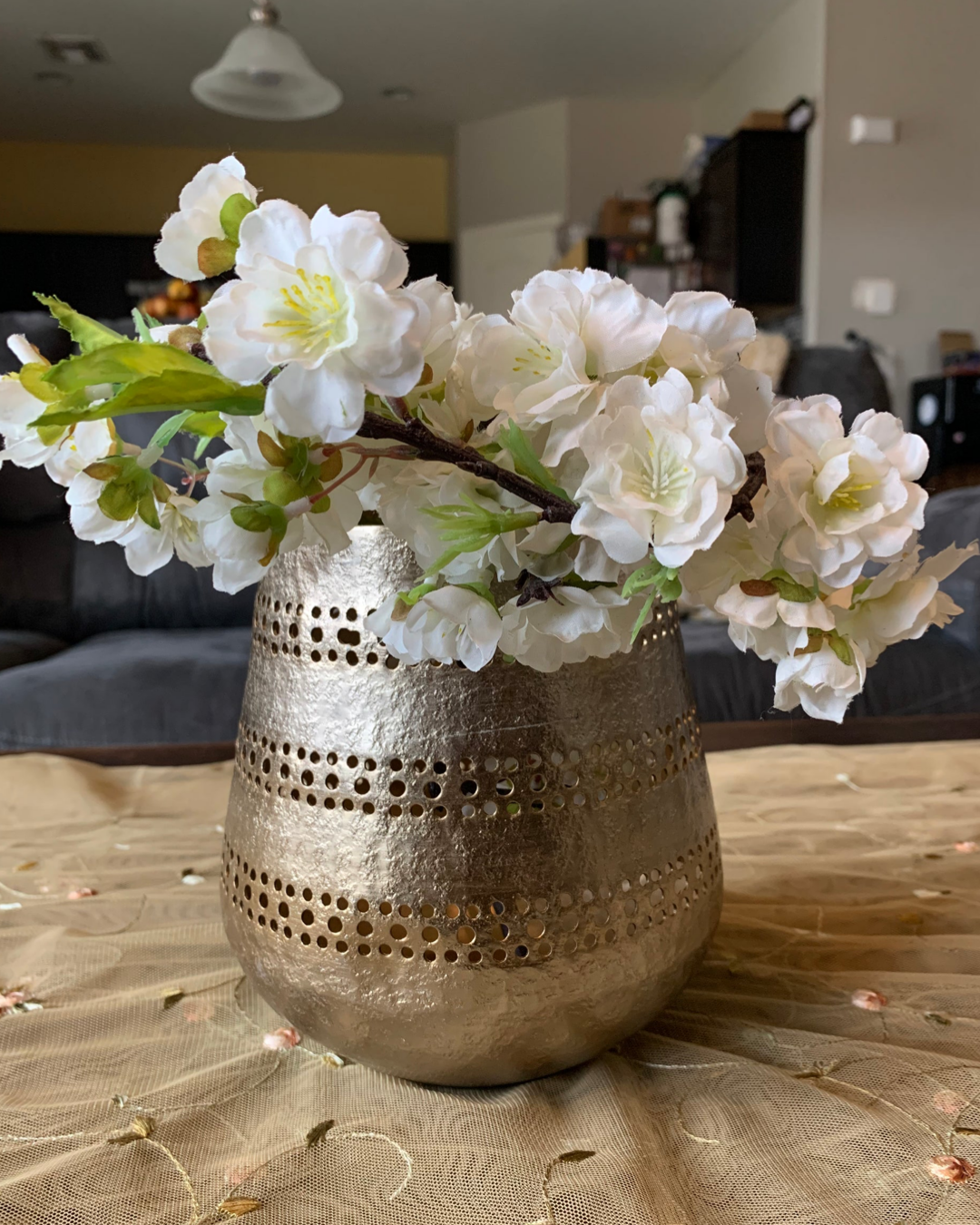 Welcome to our general products page, a collection of second-hand gems, handcrafted wonders, and vintage finds. Explore and uncover the perfect piece that resonates with your style and values. Enjoy your journey through creativity, sustainability, and unique craftsmanship. Happy exploring! 🌟🛍🌻