Regular price
Sale price
$5.00 USD
Unit price
per
Sale
Sold out
Product Description: Sip in Style with the Blooming Bliss Mug!
Size: 4" tall, 10 oz capacity
Get ready to start your day with a splash of color and a dash of whimsy! Introducing our Blooming Bliss Mug, the perfect companion for your morning coffee or afternoon tea. This white ceramic mug features a vibrant and lively printed graphic of flowers in a charming vase.
Each sip will transport you to a blooming garden, as the pink, red, and yellow flowers pop against the white vase backdrop with hints of blue and orange hues. It's like holding a mini masterpiece in your hands!
Now, we'll let you in on a little secret – this mug has a story to tell. It has been on countless coffee adventures, which has left a small chip on the handle. But fear not! This little chip only adds character and a touch of uniqueness to your mug. It's a reminder that life's imperfections make every moment more memorable.
With its 4" height and 10 oz capacity, this mug is just the right size for your favorite hot beverages. Whether you're savoring a cozy morning cup of coffee or indulging in a soothing evening tea, the Blooming Bliss Mug will make each sip feel like a joyful celebration.
So, why settle for a plain and ordinary mug when you can embrace the blooming bliss with every sip? Treat yourself or surprise a loved one with this delightful mug that combines artistry, charm, and a dash of whimsy.
Note: The chip on the handle adds character and is a testament to the mug's coffee-fueled adventures!
Get your Blooming Bliss Mug today and let the floral magic unfold with each sip!
Share
View full details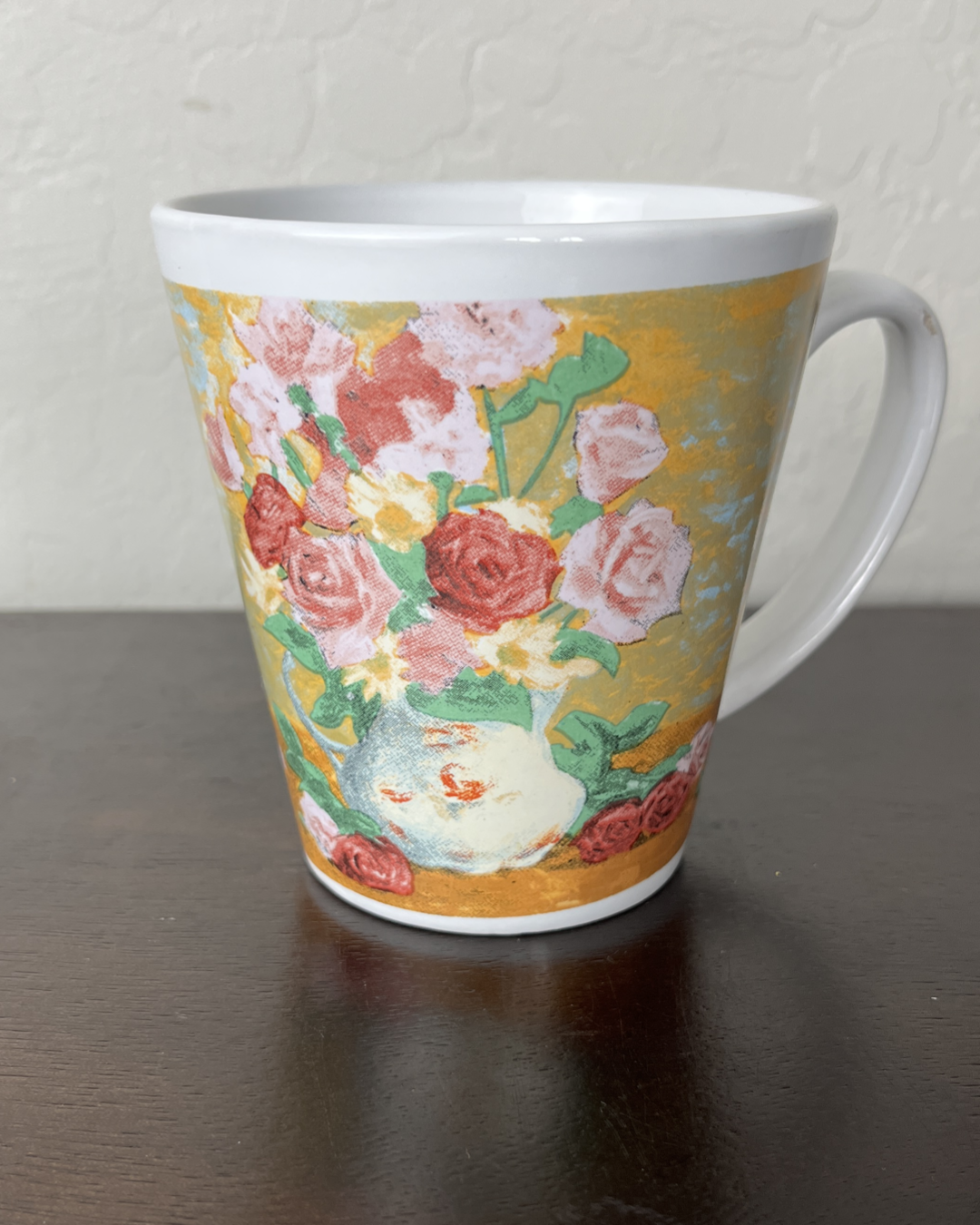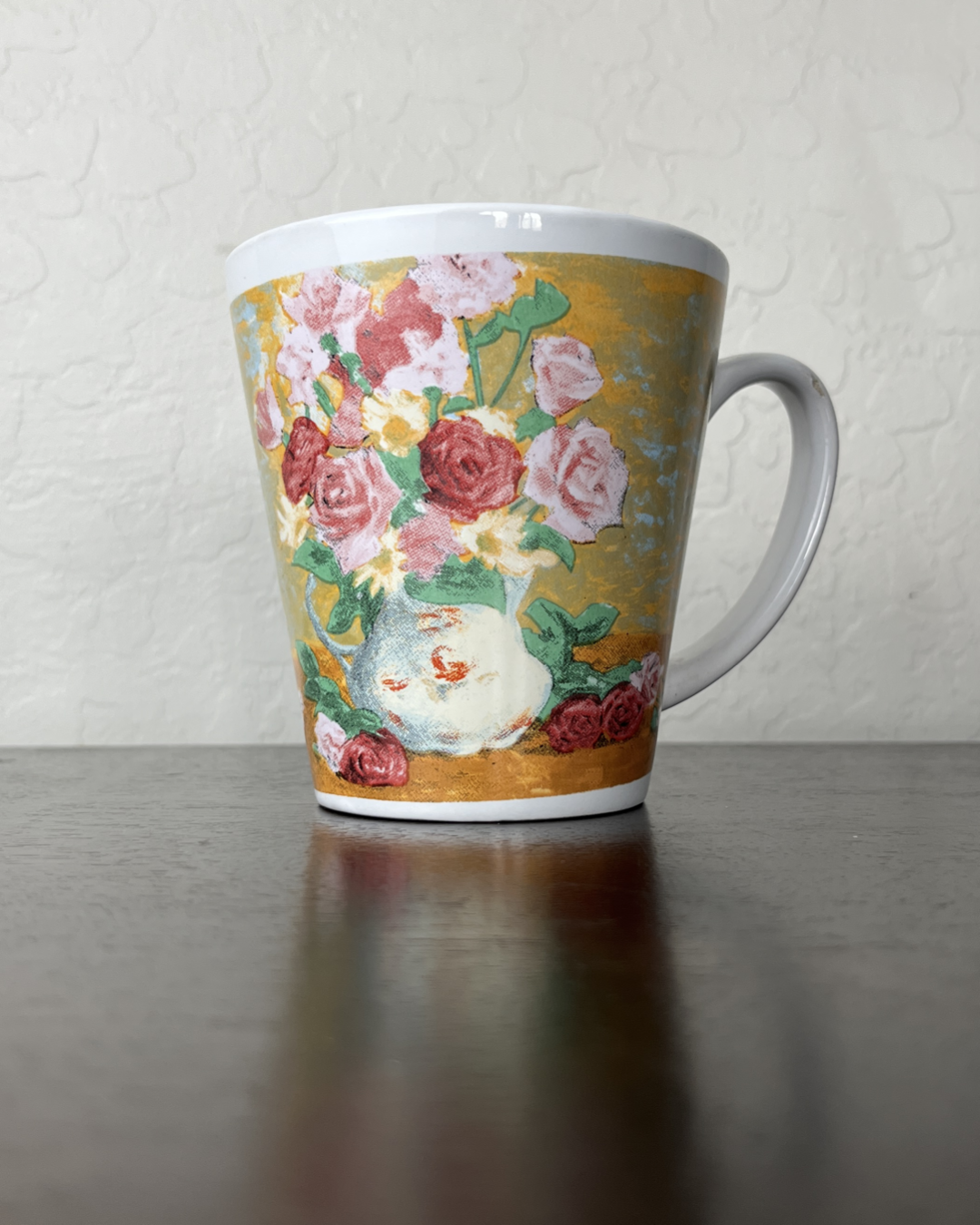 Welcome to our general products page, a collection of second-hand gems, handcrafted wonders, and vintage finds. Explore and uncover the perfect piece that resonates with your style and values. Enjoy your journey through creativity, sustainability, and unique craftsmanship. Happy exploring! 🌟🛍🌻